Monitor technology
built for you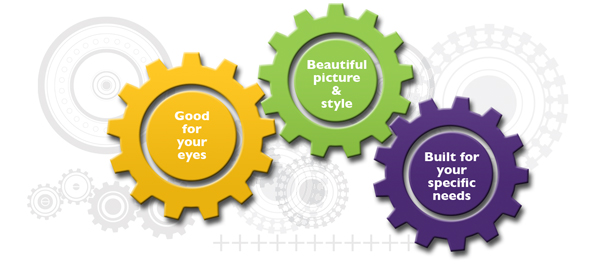 BenQ is at the forefront of monitor technology. Focusing on ultra-users, BenQ designs to accommodate the unique needs of customers.

With monitors purpose-built for critical functions for gamers, graphic designers, photographers, artists, creative and business professionals, BenQ balances aesthetic appeal with peak performance and comfort.
RevolutionEyes™




Take a turn for the better.

Gaming: Turn your
opponents on their heads.
BenQ Benefits:
• Black eQualizer
• FPS/RTS gaming modes
• Motion blur reduction
• 1ms G2G + 144hz
• ZeroFlicker™

Color Proofing: Turn almost into exactly.
BenQ Benefits:
• G7 & Fogra certified
• Acurate color with delta E ≤ 2
• Intuitive UI
• Comfortable extended viewing

CAD/CAM: Turn good looks into great work.
BenQ Benefits:
• CAD/CAM mode
• Animation mode
• Auto Pivot
• Display Pilot

General Purpose: Turn screen time into dream time.
BenQ Benefits:
• ZeroFlicker™
• Low blue light
• Intuitive UI
• Comfortable extended viewing

BenQ is revolutionizing the monitor industry with improved resolutions, faster response time and quicker refresh rates. With sleekly designed monitors to complement today's trendiest home and office environments, BenQ is leading the way with purpose-built solutions that deliver incredible value and the very best user experience.