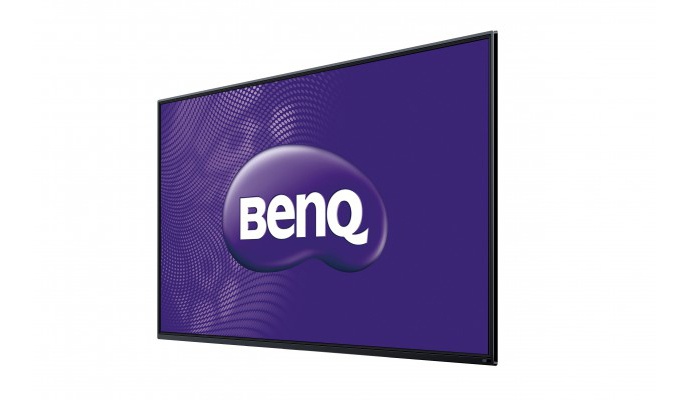 Why You Need the ST550K for Your After-Christmas Sales
BenQ Corporation
Christmas came. It went. It conquered.

But now, the challenge of moving around all of your holiday inventory remains.

Estimating exactly how much inventory you'll need to have stocked up for the holiday season is never easy. You have a wide variety of items to juggle and organize on your shelves, and sometimes your store is left with vast amounts of certain items that need to be sold off quickly to make room for next year's models. One of the best solutions to this problem is to coordinate a storewide after-Christmas sale. While external advertising is a great way to get people through your doors, that's only half of the battle. Once customers are inside your store, it's important to relay pertinent information clearly and effectively so they'll know what products are on sale and exactly what percentages they can save on potential purchases.

It's time to consider your options. We're going to explore the BenQ ST550K's remarkable features and look at what makes it the perfect solution to your after-Christmas sales.
Laying the Foundation
The first step is to set the tone for collaboration. It starts with bosses on the management level implementing policies for the meeting room, such as making sure everyone at the conference table has the chance to speak up at least once.

The person piloting the meeting will need to lead these initiatives and proactively manage the flow of conversation in order to make sure that just one or two people don't dominate the discussion.
Image Quality
OWith crisp, clear 4K resolution displayed on a 55-inch screen, your products have never looked more enticing. Key information that you need to display, such as prices and discount percentages, will be easy to read with the ST550K's sharp and outstanding image quality.
Content Management
The sales process can be extremely dynamic. Some products will sell out rapidly and without warning, while you'll find yourself offering extra discounts on more sluggishly-selling products to liquidate them as quickly as possible.

In an environment like this, traditional banners and A-frame signage just won't do.

Keep up with the fast changes with BenQ's X-Sign content management technology, which comes pre-installed on the ST550K, saving you precious time and eliminating a major headache. X-Sign allows you to quickly update information as the need arises and provides a wealth of templates that can be easily created, updated and displayed on the ST550K without the need for a computer.

In short, you'll be able to effortlessly and effectively utilize your digital technology to drive sales like never before.
Reliability and Installation Flexibility
The last thing you need when you're open for extended hours or through the weekend during a post-Christmas sale is a technology failure that leaves your store without advertisements or proper information displays. Fortunately, the capability for 24/7 operation makes the ST550K the most reliable option for your busy schedule.

Plus, in the midst of a hectic retail environment (and especially around the holidays) you won't have the time or the patience for a lengthy installation process. So the ST550K comes equipped with a comprehensive interface that includes HDMI, USB and Mobile High-Definition Link (MHL) outputs, which together simplify the installation process tenfold by offering compatibility with virtually any hookups.

And to ensure that you can monitor and activate units across your entire store from a single central location, BenQ has engineered the ST550K with a multiple display administrator (MDA), which allows you to do exactly that. Inspection times are greatly reduced, and your total cost of ownership (TCO) goes way down.

It's the answer you've been looking for.

Not to mention, you'll be backed by a comprehensive 3-year warranty, as well as the dedicated support of a US-based BenQ support team.

After-Christmas sales are upon us, and there's no better time to act than right now. You have a very real and present need for the right technology to help you and your store succeed this season.

Partner with BenQ, the leading global experts in technology, today. Choose the absolute best digital signage solution for your retail outlet and watch the sales roll in.

Choose the ST550K.