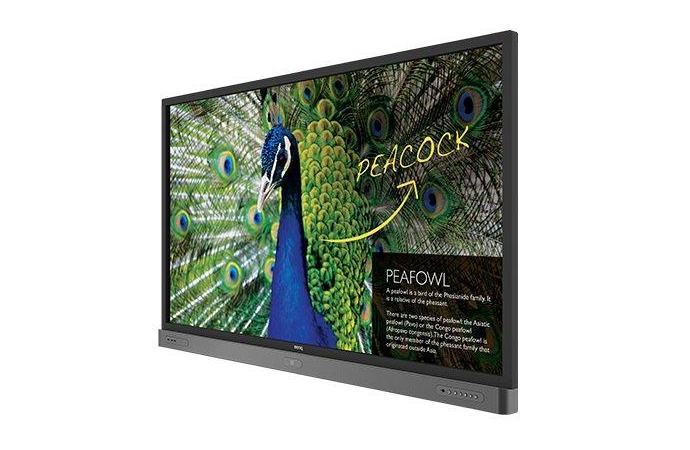 Why You Need the BenQ RP750K in Your Classroom
BenQ Corporation
Student confidence is a vital part of the learning process. And while there are a number of ways to drive up confidence levels in the classroom, few are more effective than technology.

Once you've made the decision to upgrade your classroom and bring it into the 21st century, it's time to choose a product that won't let you down. We guarantee no interactive flat panel (or IFP) will serve you better than BenQ's RP750K.
Explore the world of education benefits the RP750K can bring to you and your students:
Intelligent handwriting recognition technology facilitates presentations by turning scrawls into legible type as you write.

An in-built calculator quickly executes anything from the simplest of math problems to the most complicated of formulas.

EZWrite 4.0 technology transforms your IFP's surface into a digital whiteboard that can be used for a myriad of tasks.

A Web Browser allows you to look up things on the Internet to supplement lessons as you teach.
Discover the cornucopia of features that administrators and educators will adore:
Bacteria-resistant glass remains effective over a long period of time and helps you prevent a classroom epidemic.

A handy pen tray ensures you'll never misplace your stylus or any other necessary tool you may need while you're teaching.

Rounded edges are designed with your safety at the forefront, providing ergonomic comfort and thoughtful engineering with rambunctious children and exhausted teachers in mind.

A crisp, clear 75" screen offers outstanding 4K resolution and long-lasting brightness with Low Blue Light technology that reduces eyestrain.

16-watt speakers ensure that your entire classroom will be able to hear the lesson.

We can't stress it enough: not all IFPs are created equally. Demand the best, and select from BenQ's RP series.

Click here to learn more about this extraordinary Interactive Flat panel