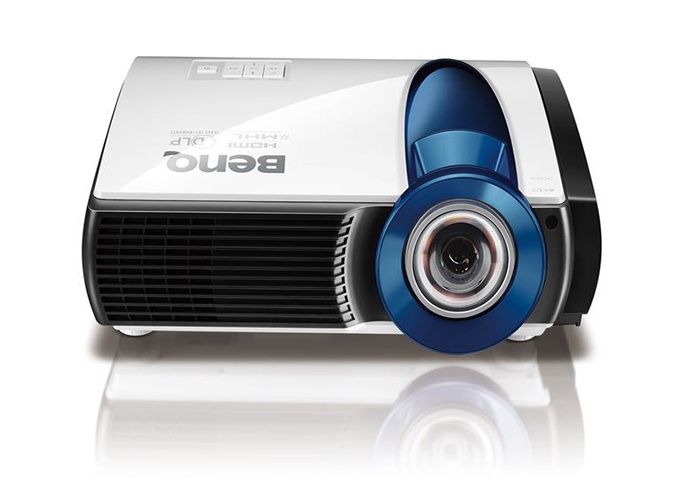 Why You Need the BenQ LX810STD in Your Retail Outlet
BenQ Corporation
The modern retail environment you compete with on a daily basis is dynamic and ever-changing. Amazon and other e-commerce giants have started to severely disrupt the flow of business, and wage growth has become stagnant as a result.

In the face of such complications, it's now more important than ever to generate powerful and progressive images in your brick-and-mortar retail store that won't deplete your budget and leave you wondering where your money disappeared to.

It's not an easy task.
If you're going to be successful in your endeavors to keep up with the Amazons of the world, you need technology on your side.

But where do you even begin? There are some key elements that you need if you really want to make your retail environment pop and give your store the panache it requires to keep customers coming through the doors.

Let's start with image quality. You need to demand incredible resolution and exceptional color performance that work together to deliver vivid pictures with true-to-life hues that project images so realistic your customers will feel like they're on the high-fashion runways of Milan.

Installation flexibility comes into play as well. The more installation options your projector provides, the easier things will be on you, because it will allow you to easily mount the projector around architectural complications that the structure of your store may present. This will ensure a great display for your customers to enjoy — we know a stellar presentation is paramount to keeping your store busy.

You'll also want something with guaranteed reliability. Eliminate the hassle of unexpected downtimes that leave your store dull and devoid of inviting displays to draw customers in. Plus, the last thing you need is an expensive maintenance bill at the end of each month that leaves you pulling your hair out.

Accomplish all of this and more with BenQ's LX810STD.

Together, a remarkable XGA resolution of 1024x768 pixels and innovative DLP technology deliver sharp, stunning colors that are realistic and long lasting. The LX810STD also achieves astonishing brightness with 3,000 ANSI lumens, which means that your projected images will stand out even with the inevitable light pollution you deal with in your retail environments.

Convenient short-throw projection performance permits you to install the LX810STD close to the projection surface, effectively minimizing the amount of shadows that threaten to impose themselves across the screen and interrupt the viewing experience. Installation is further simplified with a comprehensive interface that includes dual HDMI outputs, ensuring compatibility with technology you already have in your store. The LX810STD also comes equipped with BenQ's interactive projector technology, adding an engaging element to your projections that will draw customers in by allowing them to touch and interact with the information.

Be reassured that your projector won't let you down with the LX810STD's state-of-the-art BlueCore laser technology, which provides up to 20,000 hours of light source life. Its performance is fantastically consistent, so you won't experience any sudden drops in projection brightness that will leave your customers squinting at the screen (and leave you with an unexpectedly high maintenance bill).

With BenQ's LX810STD, you can experience the future of retail like it's meant to be. Keep up with the retail giants and upgrade your store today.