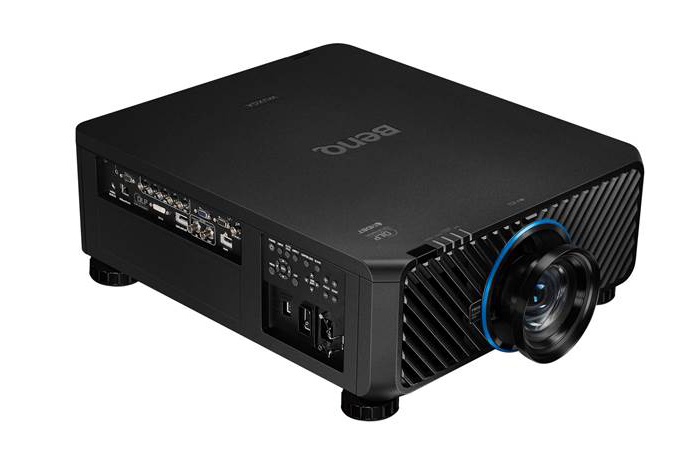 Why You Need the BenQ LU9715 for Your Edge-Blending Application
BenQ Corporation
You've realized the need to bring your venue to the next level. We've brought to your attention the essential factors to consider and discussed the practicality of edge blending.

So what's the next step? It's time to launch your edge-blending mission. When you decide to embark on this journey, you want to make sure you do it right the first time around to avoid complications down the road.

Make the smart decision for your venue's future (and your own) by employing a couple of BenQ's LU9715 projectors.

But don't just take our word for it. Read on to discover why the LU9715 is the best projector for the job.
It has edge blending built into its interface.
While some of BenQ's competitors can claim the same engineering capability, they cannot brag other features of the LU9715, such as an advanced geometric correction algorithm. This premium technology weaves images together seamlessly with ease and executes the task in a way that is far superior to its competitors.

Additionally, an inbuilt processor delivers top-notch graphics functionality and an improved response time, so even high-quality videos will play without a glitch.
It keeps brightness levels consistent across surfaces.
Once the image has been pieced together, the LU9715 makes it easy to adjust each projector until the individual luminosities are matched. The superior viewing experience this delivers is unmatched by many competitors.
Because you need to keep ease of maintenance in mind, we know you're going to plan for a display that's as highly sustainable as possible, so you can't forget how important it is to take things like projector light source lifespans into consideration.

Luckily, BenQ has done that for you. Not to mention, their BlueCore Laser Projectors (like the LU9715) offer incredibly high native contrast ratios and dual color wheels for accurate, long lasting colors with brilliant whites and consistent performance.
It can keep up with your rushed and busy schedule.
The BlueCore Technology employed by the LU9715 enables maintenance-free installations in hard to reach areas. A sealed light engine and no filters to maintain ensures, trouble-free, consistent projection for long periods of time. Additionally, the projector's instant-on response feature means images can be muted when needed and projection can resume instantly with the push of a button, eliminating unnecessary wait times and wasted minutes.
It offers a truly rich connectivity.
The BenQ LU9715 offers a truly rich connectivity suitable for nearly all applications. The projector is equipped with in and out 3G SDI (Serial Digital Interface) enabling reliable, cost effective, high quality image distribution over inexpensive coaxial cables. Additionally, HDBaseT offers similar functionality over conventional CAT6 cable with the additional benefit of IR and LAN control. Delivering high-definition 1080p video over long distances has never been easier.

In theory, users could set up multiple edge blending showcases distributing the signal from one projector to the next, creating individual identical images on separate walls. This has extensive and diverse potential; think about applying it to something like a tunnel experience, where viewers walk through a corridor and view images projected onto the walls surrounding them.
It's manufactured by experts who are dedicated to helping you out.
Obviously, committing to a project this involved can be daunting, and you'll want to make sure you have extended and quality coverage. BenQ delivers on all fronts as a dedicated USA service team with industry-leading three-year warranties and the support of a global electronics powerhouse.

And the best part? It's all offered at a highly competitive price rate.

So what are you waiting for? Click here to learn more about LU9715 and make the right choice for your venue.