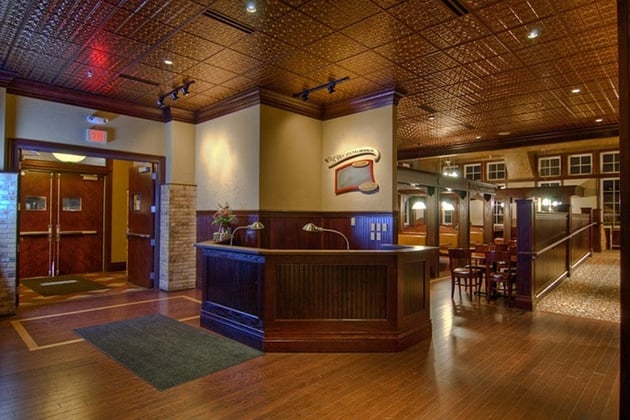 Why You Need BenQ's ST550K to Increase Revenue at Your Restaurant
BenQ Corporation
We've established that expanding your revenue is a necessity in today's competitive environment, and increasing customers' appetites is a vital component to doing just that. We've also discussed that there is a number of ways to accomplish this task, one of which is the utilization of display technology.

Read on to discover why the BenQ ST550K is a spectacular choice to increase consumer appetites and raise profits in your restaurant.
Stunning Image Quality
The ST550K's 4K resolution is the perfect way to display images of food with tantalizing detail, and unique fonts on special seasonal menus will pop fantastically.

Plus, it's been thoughtfully engineered with a slim and stylish design and will fit in with any ambiance, whether you're a high-end bistro, a family-owned cafe or a traditional Irish pub.
Easy to Run and Manage Content
Get the most out of your digital signage by ensuring that you can adapt to the quickly-changing restaurant industry. Having an easy-to-use content management system will make it easy to design and execute menus with corresponding item listings and images.

BenQ's ST550K has you covered with its proprietary X-Sign content management system, which comes with dozens of easily-modified templates that can be altered on your PC and uploaded directly to the unit.
Easy to Install and Maintain
It's important to choose digital signage that will deliver a low total cost of ownership (TCO), because building and maintaining the decor of a restaurant can quickly become one of the most expensive aspects of running an establishment. BenQ recognizes and meets this need with the ST550K.

Its lightweight and slender build makes it easy to mount wherever you want it located, whether on a wall or behind a hostess stand.

Post-installation operation is a breeze, as the ST550K boasts an innovative Multiple Display Administrator (MDA). The MDA allows the signage and various other units to be controlled from one central place, which could be anywhere from an onsite manager's office to a location in corporate headquarters.

An innovative failure alert system notifies the administrator of potential problems that may crop up, helping you avoid embarrassing glitches that could affect your reputation.
Expert Knowledge and Advice
The restaurant industry has never been more aggressive, making the need to increase per-customer revenues greater than ever before.

Choose a digital signage solution that brings outstanding image quality together with unmatched reliability. Choose the ST550K by BenQ.

At Infocomm 2017 in Orlando, Florida from June 14 to 16, you can personally experience BenQ's ST550K digital signage, the future of dining display technology, at booth #2820. Click here to receive a complimentary ticket and book your private demonstration.