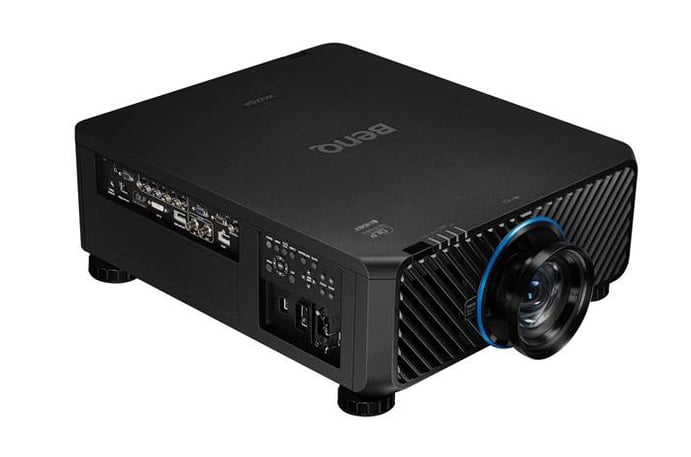 Why You Need BenQ's BlueCore Laser Technology in Your Large Venue
BenQ Corporation
It's evident that having reliability in a large venue is critical to its reputation, maintenance and the time of both guests and speakers. To deliver a consistently top-notch performance is not an easy task and takes a lot of consideration. You can't underestimate how vital it is to utilize the right display technology. You need your venue to deliver the best, so you need to equip it with the best. Insist on BlueCore laser technology employed by a BenQ large venue projector.

Experience the breakthrough technology of BenQ's LU9715 laser projector, designed to deliver maximum reliability in large venue projection.
Reliability
Equip yourself for 24/7 operation with the LU9715's BlueCore laser light source. Despite how busy your schedule is or how many guests you're accommodating, reliable laser light technology won't let you down. It's suitable for any venue type, no matter how demanding: universities, conference centers, even cruise ships.

Eliminate the possibility of presentation delays due to unexpected burnouts caused by unreliable lamps.

Save time and money on lamp replacements (they're not required for a laser light source). You're guaranteed 20,000 hours of worry-free projection with color that doesn't dim or degrade over time.

Thanks to the sophisticated design of the LU9715, you can have it all. Its groundbreaking BlueCore technology pairs with state-of-the-art engineering to provide you with nothing short of excellence.
Innovative Technology
Air-tight dust-proofing seals off the projector's internal elements and protects vital components.

An innovative liquid gel cooling system means that even in the most intense environments, the LU9715 will continue to deliver an outstanding performance.

No other projector on the market brings Colorific image quality together with a phenomenally crisp picture. Don't settle for less.

At Infocomm 2017 in Orlando, Florida from June 14 to 16, you can personally experience the brilliance of BenQ's BlueCore laser technology at booth #2820. Click here to receive a complimentary ticket and book your private demonstration.