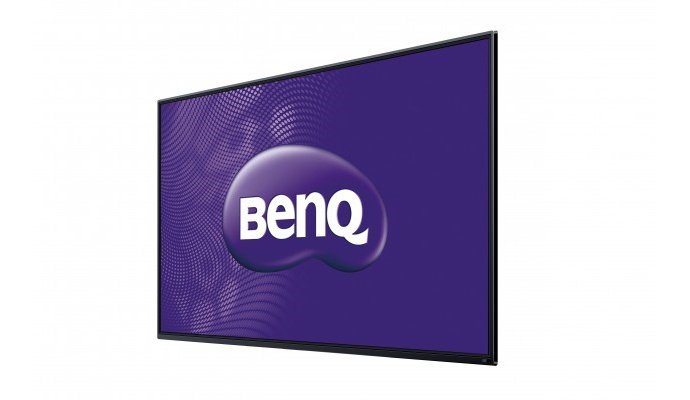 Why the ST550K Will Make Your Regional Airport Operations More Efficient
BenQ Corporation
Over the past two weeks, we've established the necessity of managing your airports as effectively as possible, as well as looked at the factors contributing to smooth operations within your airport.

Knowing all of this, you've become aware that it's time to upgrade your entire operation if you want to keep up with the increasing numbers of passengers coming through your doors and the rising expectations that come with these crowds.

But research can be tedious, and we know that you juggle a lot of different tasks throughout the day. So we want to help you explore why the BenQ ST550K is the display technology you need to make your airport operations as efficient as they can and need to be.
A Superior Viewing Experience
The ST550K offers images produced with brilliant 4K Resolution on a 55-inch screen, ensuring your passengers will be able to clearly see communicated data, such as flight numbers, arrival and departure times and airline logos.

You also have to think about advertising and promoting food menus for vendors and restaurants within your airport. There's no better way to display those tantalizing meals and snacks than with the crispness and clarity offered by the ST550K.
A Smart Way to Manage Content
We know how challenging it can be to create and constantly update onscreen content, especially in a fast-paced and often convoluted network like an airport. Not only does the ST550K have the ability to connect to a traditional computer, allowing you to use it as a monitor, but it also comes equipped with BenQ's exceptional X-sign content management.

X-sign provides you with a simple and user-friendly way to develop and display a wide range of content across multiple screens from a single location without even using a computer (it's Cloud-compatible). Keep up with the dynamic operating needs of your airport environment and overcome the challenges that accompany it with this intelligent management technology.
A Robust Design and Guaranteed Reliability
It's no easy task to run a regional airport. You have to meet a lot of demands, work long hours and deal with tight spaces — and things are only getting more difficult.

Fortunately, BenQ's ST550K comes equipped with 24/7 operating capabilities, as well as a comprehensive interface that includes HDMI, USB and Mobile High-Definition Link (MHL) inputs that will come in handy during tricky installations. Plus, a Multiple Display Administrator (MDA) allows operators to monitor and activate all units across your airport facilities from one central location, which effectively reduces maintenance times and lowers the Total Cost of Ownership (TCO) dramatically.

Every BenQ ST550K unit is also backed by an all-inclusive three-year warranty and comes with the dedicated assistance of a USA-based support team.

Now that we've covered the need for efficient airport operations and how the BenQ ST550K will deliver the image quality, ease of use and reliability necessary to help you raise the bar, it's time to equip your facility accordingly. Demand the best. Choose the BenQ ST550K.