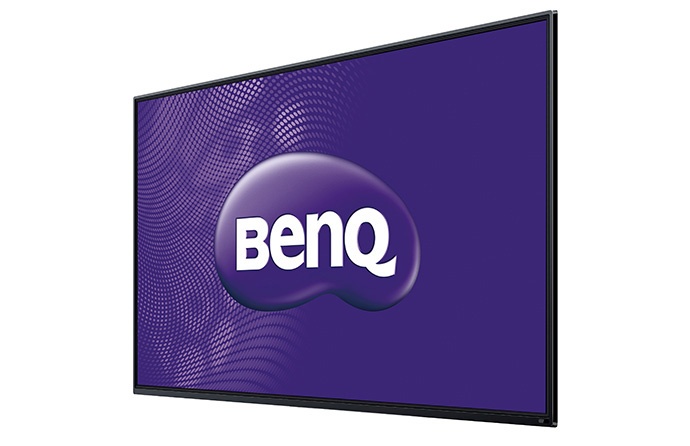 Why the BenQ ST550K is the Best Choice for Delivering a Luxury Retail Environment
BenQ Corporation
We know that the luxury market is growing and that delivering a premium retail experience is becoming of increasing importance. And delivering such an experience to a wealthy clientele involves multiple tactics.

It's time to take your luxury retail experience to the next level. Make the smart choice with the BenQ ST550K.
Stunning Visual Display
When customers can visualize integrating products into their own lives, they're much more likely to make a purchase. Making sure products look their absolute best is vital to this process.

The incredible crispness of 4K display delivered by the ST550K, is the perfect way to showcase product features like fabric prints, designer logos, fine stitching, tailored waistlines and necklines, lace or pleating details, unique clothing cutouts and even leather, gold or silver aspects of finer accessories.

The slim profile and narrow bezel of the ST550K fit in neatly with any surroundings, so you can achieve a magnificent display without overpowering or imposing upon your existing retail environment.
Ease of Content Management
In today's quickly-changing world of retail, content creation and management are crucial. With this in mind, the BenQ ST550K comes equipped with a proprietary and exclusive signage application. The X-Sign content manager helps you create, edit, manage and play your own signage content, delivering an entirely customizable experience. With the maximized flexibility and minimized need for IT help that these features bring, your total cost of ownership drops way down.

A custom Android plug-and-play system allows you to display securely downloaded content. Complementing this to allow streaming is MHL compatibility.
Ease of Maintenance
A multiple display administrator facilitates the process of communicating to multiple control units around a large store or flagship location. You can do this from one central area — potentially a discreet location like a back room.

A failure alert system helps you identify potential issues before they become embarrassing hiccups that would detract from the experience you're creating.
Collaborating with the Professionals
Because your customers demand and deserve the best, you need to partner with a global leader and expert in display technology who understands the market and can give you the right advice.

At Infocomm 2017 in Orlanco, Florida from June 14 to 16, you can personally experience BenQ's ST550K digital signage, the future of retail technology, at booth #2820. Click here to receive a complimentary ticket and book your private demonstration.