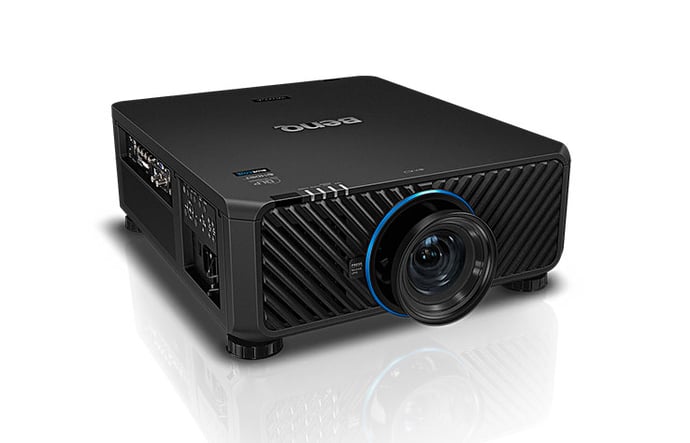 Why the BenQLU9915 is the Perfect Technology Solution for Your Large Venue
BenQ Corporation
Finding and installing the perfect projector for any large venue can be a challenging process. You're dealing with a number of factors: large projection screens, issues arising from ambient lighting situations and architectural challenges that prevent you from mounting your projector exactly where you want it.

On top of all this, you have to manage the entire venue, and you're under a tremendous amount of daily pressure to keep downtimes to a minimum. For serious large venues like the one you're in charge of, you can't afford to settle for anything less than the best when it comes to technology. That's why you need the BenQ LU9915.

Let's explore exactly what puts the LU9915 in a class of its own and makes it your ideal projector solution.

With 10,000 lumens of brightness, the LU9915 is the brightest projector manufactured by BenQ, a world leader in display technology. These 10,000 lumens allow you to display incredibly large images on screens up to a width of 20 feet with a single projector.

The projector is also configured for sophisticated installation techniques, such as double stacking and edge blending. Use either or both of these methods to link multiple projectors together, which will allow you to create breathtakingly giant displays that are much larger and brighter than what you can achieve with just one projector.

The LU9915 also has the ability to project from anywhere in the room and is engineered for outstanding installation flexibility with multiple lens options and lens shift capabilities.

Choose between eight different all-glass Japanese-made lenses, all of which deliver top-notch image quality by eliminating flare and chromatic aberration. An easy one-button release system makes switching between lenses simple and easy.

No matter where you decide to mount your projector, you won't have to worry about image distortion with the LU9915's horizontal and vertical lens shift systems, which ensure perfectly proportioned pictures in any placement situation.

Additionally, you're guaranteed unbeatable reliability with the LU9915's BlueCore laser technology. With 20,000 hours of operating life and the ability to run continuously 24/7 with no complications, you'll never have to worry about BenQ's projector failing on you in the middle of an event, presentation or exhibition. Plus, the LU9915 eliminates the need for a lamp, so you're guaranteed hassle-free maintenance at an astonishingly low total cost of ownership (TCO).

It's time to get serious about the technology you equip your large venue with. Don't settle for anything less than the best.

Partner with the global experts in technology today, and ask more about why the LU9915 is the ideal technology solution for your business.