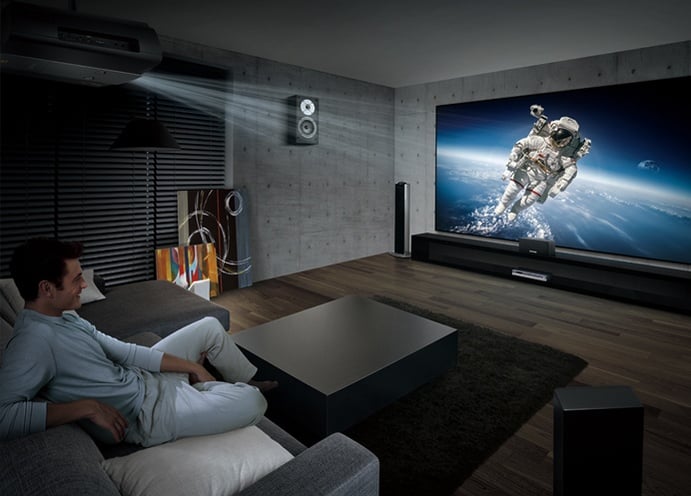 Why Your Home Cinema Needs 4K and THX
BenQ Corporation
You always give your family everything you can — it's what they deserve. It's what you deserve. Your home cinema should be no different.

Now that you've decided a home cinema is for you, and you know what elements to take into consideration, it's time to insist on the best.
Resolution
Resolution is vital to enjoying your home theater experience. It refers to how skillfully moving objects are portrayed on the screen without blur or fuzziness. It's essential to picture quality — the higher the resolution, the greater detail you'll see in the images on your screen.

On-screen images are made up of lines, which consist of pixels. How close these pixelated lines can be to one another determines how clear the image appears (the closer, the better). And of course, the smaller the pixel size, the more pixels there will be per line. Thus, the crisper the image you're viewing will appear.

You shouldn't settle for anything less than 4K resolution, which means a whopping 3840 pixels x 2160 lines. Unlike many projectors, which use special "shift" technology to appear to have 4K, products like BenQ Corporation's HT8050 deliver true, razor-sharp 4K performance.
Color performance
And don't forget to insist on exceptional color performance. THX certification assures resolute quality, conducting over 400 separate tests to certify only products which achieve visual standards that match exactly what cinema directors themselves intended.

With the help of Texas Instruments Digital Light Processing (DLP)™, BenQ's proprietary Colorific™ technology delivers precise, accurate and long-lasting images that complement THX certification.
Demand the Best
Keeping all of this in mind, your research stops here. BenQ's HT8050 is the world's first 4K DLP THX-certified home cinema projector. It effortlessly delivers images you can get lost in — a picture worth 10,000 words.

Talk to a home cinema expert today and make the easy choice. The right one.