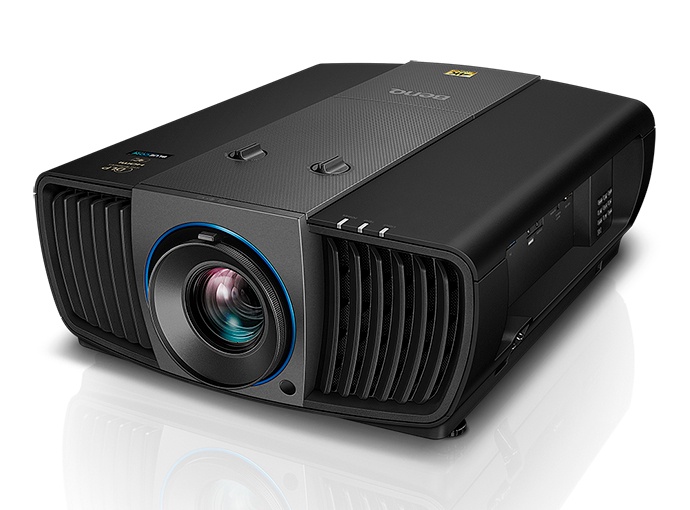 Why You Need the LK970 in Your Flight Simulator
BenQ Corporation
We've established how difficult it can be to run a simulator. We've discussed the importance of knowing what factors contribute to providing an engaging experience for your users.

It's time for the next step: choosing the right projector for the job. Opt for the BenQ LK970 for the professional performance, dependability and extraordinary flexibility you need at a price you can afford. We promise you wont be disappointed.
IMAGE PERFORMANCE
Feel secure in the simulated experience your pilots-in-training will be getting by making sure they'll be able to view each runway light, everything on their instrument panel and any stretch of ocean they fly over with immense accuracy.

There's no better way to do this than choosing the LK970. The 4K resolution offered by BenQ's projector delivers images in Ultra High Definition (or UHD), guaranteeing exceptional picture quality. The DLP technology that powers it means you'll be seeing 1.08 billion individual colors that are sharp, realistic and long-lasting.

Long story short, the LK970's technology is unmatched.

Not to mention, with 5,000 lumens of brightness, you won't have to worry about how ambient lighting issues may affect the visibility of on-screen images. It won't matter how many times doors are opened and closed, allowing light into the room where simulations are being projected, because the LK970's beam is powerful enough to deliver complete visibility even in the brightest of environments.
UNBEATABLE RELIABILITY
If you've never been exposed to BenQ's BlueCore laser technology, prepare for a mind-blowing experience. The LK970 comes equipped with this revolutionary laser light source technology, which promises 20,000 hours of lamp life.

BlueCore technology also provides the projector with 24/7 capability, so you can run it all day and night without needing to switch it off.
INSTILLATION FLEXIBILITY
Keeping your needs in mind, the LK970 has been thoughtfully engineered for instillation ease with a number of attributes. You can achieve a flawless simulated image from just about anywhere in the room.

The BlueCore laser technology boasted by the LK970 further comes into play here, as it allows the projector to be mounted at any angle along a horizontal or vertical axis. Project images onto walls, ceilings, floors or even onto an angled surface with dynamic 360-degree rotation and portrait orientations.

Plus, it's not an issue to work around architectural snafus with horizontal and vertical lens shift technology. It handily calculates how to accurately project on-screen images from an off-center location, so no matter where you have to install the projector, you won't be looking at an awkwardly skewed picture.

The LK970 also comes equipped with a variety of ports so you can be prepared for anything with the latest technology. We know you probably don't have time to keep up with wiring technology closely enough to know about things like what the current gold standard is (it's the HDBaseT port, in case you're curious), so we've done the research for you and included it in the LK970's comprehensive interface.

With the HDBaseT, you can control both audio and video components through a single cable from distances up to 328 feet. To put things in perspective, that's longer than the Statue of Liberty is tall.

The 21st century is in full swing, and the need for high-quality simulations is only going to keep expanding.

Demand the best.

Demand the BenQ LK970.

To learn more about this exceptional display technology, click here.