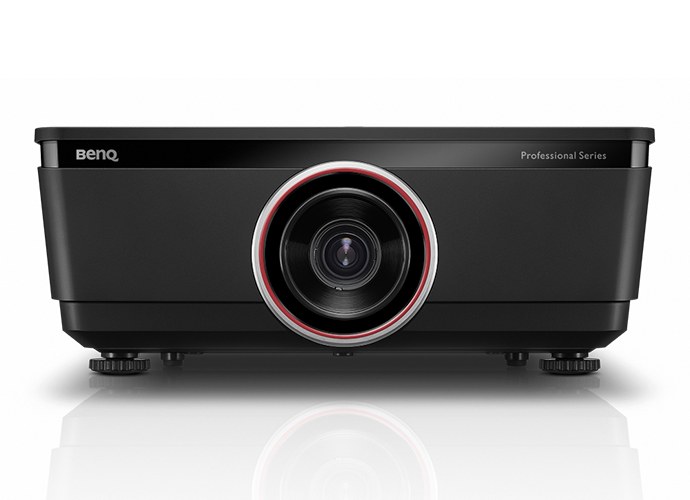 Why You Need the BenQ PX9230 in Your Meeting Room
BenQ Corporation
A lot of meetings occur in your conference room during any given week, so the projector within has to fulfill a lot of demands. It needs to display an incredible image, be multi-functional for a variety of uses and have enough flexibility to meet the unique needs of the many patrons going in and out of your meeting room.

It's a tall order, and it seems like a lot to ask. But with BenQ's PX9230 projector, you can rest assured that you'll be prepared for success all around.
Image Quality
Meeting attendees take time away from their busy schedules in order to participate in the discussion, so it's highly important that your conference room is well-prepared. Image quality needs to be on point so that everyone can clearly understand the details of the message being communicated.

With the Digital Light Processing (DLP) technology utilized by the PX9230, you'll be able to guarantee exactly that. Through the use of proprietary technology and digital micromirror devices, DLP delivers sharp, accurate and long-lasting images that will impress all of your meeting room clients.
Brightness
The unpredictability of meeting room environments can make meeting individual needs a difficult task. Some people may want total darkness so they can see the screen as clearly as possible, and others may want the lights on in order to take notes and review them as the conference progresses.

Plus, partial lighting situations can occur due to external factors such as prominent exit lighting, blinking lights from a nearby coffee bar or sunlight from large windows in the room.

You need a projector that can effortlessly overcome these challenges, and the PX9230 is your answer. Equipped with 6000 ANSI lumens of brightness, the projector will deliver images that are easy to see even if you have all of the lights in the room turned on. Whether you have an art director presenting this year's new campaign or a chief operating officer delivering a detailed financial analysis, you can rest assured that the projected charts and pictures will brightly shine through any lighting scenario.
Flexibility
Every meeting room is different, which can make it difficult to find the perfect projector to fit your needs. Varying features such as room size and screen size, as well as architectural elements like columns, corners and dividing walls, can complicate the installation process.

With the clever engineering of BenQ's PX9230, you'll have all the features you need to overcome these complications and mount your projector virtually anywhere.

The potential to support up to five different lens options offers tremendous flexibility by allowing you to mount the projector as near or far away from the screen as you need to. And an easy one-button system releases the lenses, expediting the process of testing them out during the installation process.

Zoom, horizontal and vertical lens shift capabilities further allow you to make changes in order to achieve that perfect image. A side chassis lamp door makes it easy to switch lamps out without being required to unmount the projector.

The need is real. The time is now. Partner with the global experts and choose the PX9230 today to impress your meeting room attendees and feel the satisfaction of a job well done.