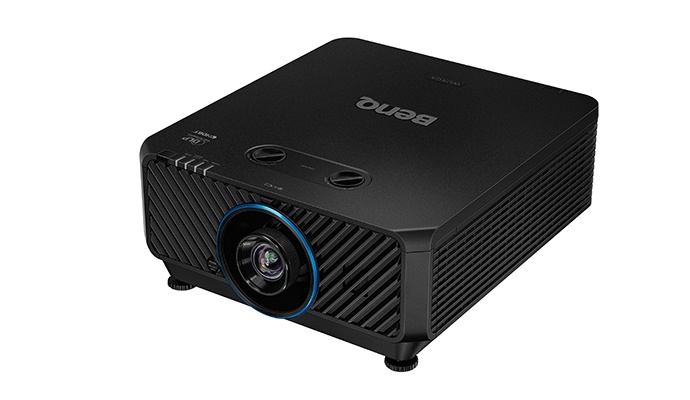 Why You Need the LU9235 to Bring Your Museum Exhibits to Life
BenQ Corporation
Challenges like budget constraints, volunteer management issues and facility operation matters can make running a large museum quite the daunting task. On top of all of that, you have to make sure you're developing and displaying exhibits that are educational and informative, but that still dazzle the crowds of visitors that stream through your doors on any given day.

Fortunately, BenQ has your back with the LU9235 so that you can be prepared for the long haul.
Reliability
Managing a museum is a busy profession, and you're not always going to have the time to coordinate every aspect of building maintenance routines. And if your technology fails, unexpected down times can lead to complaints, which you definitely won't want to deal with in the midst of everything else you're trying to juggle.

Long story short, you need the reliability that laser projection offers.

The LU9235 comes equipped with BenQ's BlueCore laser technology and guarantees 20,000 hours of worry-free projection without requiring you to change out a lamp. In addition, the projector's configuration for 24/7 operation without necessitating a single rest period makes it ideal for your late-night exhibition events.
Brightness
Most areas of your museum will require a generous amount of lighting, and you'll have displays illuminated everywhere as well. Add in fluorescent exit signage, heritage facilities and aisles of light bulbs in seating areas, and you have a very bright environment.

Because of all this, it's important to have a projector that can outshine it all. With the incredible 6,000 ANSI lumens of brightness that the LU9235 delivers, you're guaranteed that it will be able to do exactly that. Whether you're projecting a detailed European Renaissance map or a video of orca whales in the deep blue sea, the LU9235 will make your displays look amazing even with all the lights turned on.
Affordability
Budgets are tight, and you have a lot of different needs for your museum. So it's a good thing that the LU9235 comes at an affordable price.

Not only will you be getting the LU9235's 6000 ANSI lumens and top laser projection quality at a competitive price point, but the eliminated need to change out lamps will also save you a lot of money in the long run. This makes for an exceptionally low total cost of ownership (TCO), which means your wallet won't take a major hit.

Additionally, the projector's HDBaseT connectivity will allow you to transmit uncompressed High Definition (HD) and 3D videos with minimal effort and cabling. In this way, it drives installation costs down even further.

The projector's compatibility with 5 lens options allows tremendous choice in terms of mounting position.

All you have to do is look at how the LU9235 stacks up against the competition to find out why it's the logical choice. It's easy to see why this BenQ projector is the right piece of technology for your museum.

You need exceptional performance, and you need it now. It's time to partner with the world leaders in display technology to start delivering an outstanding experience in your museum.