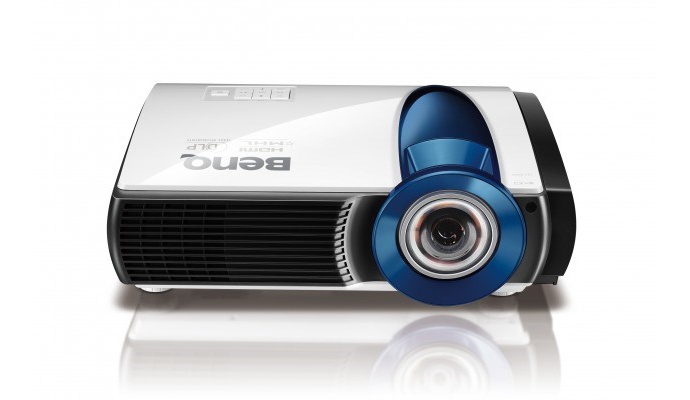 Why the LX810STD is Your Lamp-Free Classroom Solution
BenQ Corporation
The hassle of changing projector lamps is something most of us are no stranger to. No one enjoys doing it, but unless you've discovered the beauty of lamp-free technology, it's a necessary evil if you want to keep your projector running.

For most of us, a burnt-out lamp means waiting for a maintenance technician to arrive on-scene. At many schools, this can result in an entire teaching period (or more) being lost due to faulty technology.

That's why we want to explore exactly why the LX810STD is your lamp-free classroom solution to these unnecessary headaches. With a combination of unbeatable reliability and a few other handy features, the LX810STD is ready to come to your rescue.
Unbeatable Reliability
Powered by BenQ's BlueCore Laser technology, the LX810STD guarantees you 20,000 hours of worry-free use (that's more than 12 years based on a standard teaching schedule).

It also has the capability to run 24/7 without any ill effects, which means you can leave it on all day, even during extra class periods and evening study groups.

Plus, its lamp-free nature eliminates the hassle of changing a lamp or the inconvenience of dealing with an unexpected breakdown. Plus the LX810STD delivers bright, steady performance vs. fast image decay you might associated with lamp based projectors.
Feature-Rich Design
As important as reliability is, a projector is only as good as the ease of use it provides. With a number of features that simplify operating procedures and thoughtfully eliminate the day-to-day annoyances that come with lamp-using projectors, the LX810STD delivers a great experience. Additionally, the LX810STD features the ability to add interactive functionality either at purchase or in the future. It's modularity that fits your budget.

Incredible short-throw performance means you can mount the projector surprisingly close to the board, which allows you the flexibility to mount around architectural complications. It also removes the issue of shadows being cast on the board while you teach and means you won't have a light shining obnoxiously in your eyes when you look out at the rows of students in your classroom.

An amazingly high brightness of 3,000 ANSI lumens means the LX810STD has the ability to deliver clearer and sharper images and text than lamp projectors, which put out duller pictures. It also effectively overcomes any light pollution you may deal with in your busy classroom environment.

Advanced DLP (Digital Light Processing) Projection Technology means long-lasting images that won't fade over time, durable micromirror engineering and a sealed engine design that protects the interior of the projector. You'll be able to deliver accurate, crisp and long-lasting images for years to come with zero hassle.

Visit Booth #212 at the Texas Computing Education Association (TCEA) anytime from February 6 to 9 in Austin, Texas to see the LX810STD in person, along with the entire educational technology lineup.

Book an appointment to check out this outstanding projector and others at TCEA and we'll give you a $10 Starbucks gift card




You won't be disappointed — we guarantee it. Don't miss out on the latest in educational projectors!