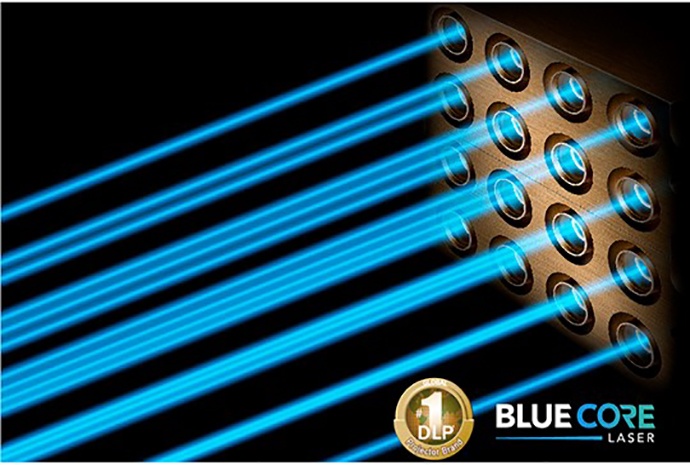 Why the LW890UST is the Most Reliable Interactive Classroom Solution
BenQ Corporation
Now that we've explored the need for reliability in the classroom and covered some different ways that you can achieve it, it's time to make a decision on the most reliable classroom technology available to you at a budget-friendly cost.

Reliability is crucial — there's no doubt about it. We're going to take you through the features that make the LH890UST the best option for your educational environment.

We guarantee that it will deliver the best classroom experience and most reliable interactive solution on the market.
BlueCore Laser Technology
With 20,000 hours of projection life and the ability for 24/7 operation, BlueCore laser technology offers an exceptional experience. It's perfect for late-night sessions, whether you're preparing for the upcoming week or hosting an after-school study group for your pupils.

Blue Core laser also features ins

What more could you need when you're looking for a reliable classroom projector?
Incredibly High Brightness
4,000 ANSI lumens of brightness is the answer to overcoming ambient lighting issues such as large windows that let in generous amounts of sunlight, laptop and phone screens that compete for students' attention spans and pesky overhead fluorescent lighting.

Plus, images won't ever appear washed-out or dull, so all of your lessons will instantly be more engaging. And the LH890UST's brightness won't diminish over time, no matter how often you're employing it.
Great Interactivity Kit
Because it comes with 10-TouchPoint technology, the LH890UST allows both you and your students to easily interact with and annotate visual elements to your lessons.

You can have up to 10 students at once come up to the board to write, participate in educational games or execute problem-solving materials. Having multiple students at the front of the room will eliminate any apprehensive feelings that arise out of being the only person up at the board in front of a classroom of peers, and it will foster a collaborative learning environment that will make lectures much more engaging and interesting for pupils.
DLP Technology
Achieve timeless image quality and razor-sharp clarity with DLP Technology, which will make images and text impossible to ignore and easy to see. The LW890UST will deliver true-to-life images year after year.

As an added bonus, DLP Technology will keep your budget committee smiling with a filter-free engine design that will protect internal elements, resulting in much fewer maintenance demands and a shockingly low total cost of ownership (TCO). It also saves up to 70 percent on lamp power consumption and boosts contrast performance with clever SmartEco Technology.
Ultra-ShortThrow Performance
When you choose the LH890UST, you're equipping yourself with the ability to walk freely in front of the board without casting unwanted shadows on the board, which can hinder lessons and get in the way of projected text and images.

Not only will this eliminate distractions from learning, but it will also allow you to look out at the rows of students you're talking to without worrying about a light shining directly in your eyes.

What we're saying is, it's a win-win solution for you and your students, and your school's wallet won't take a hit in the process.

Visit Booth #212 at the Texas Computing Education Association (TCEA) anytime from February 6 to 9 in Austin, Texas to learn more about driving reliability in the classroom.

Book an appointment to check out BenQ's outstanding product range at TCEA and we'll give you a $10 Starbucks gift card