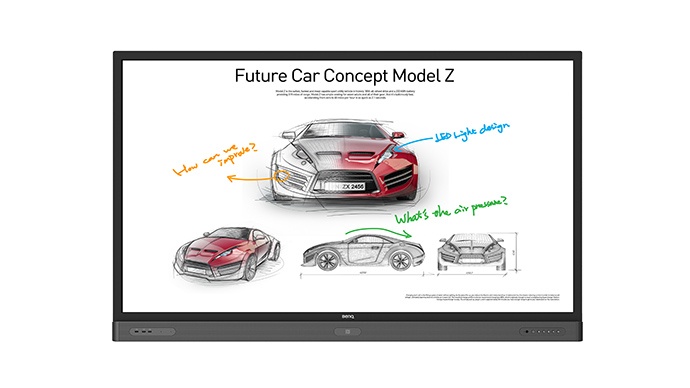 What Technology Attributes Do You Need in Your Meeting Room to Drive Success?
BenQ Corporation
A number of integration challenges can crop up in today's crowded office environments, creating a necessity for expedient solutions. In order to find the answers to these problems, you need to consider even the most basic characteristics of your meeting room.
CONSIDERING HARDWARE
Multiple HDMI
HDMI, or High Definition Multimedia Interface, allows for the broadcasting of audio and visual data onto a monitor or projector from a compatible external source such as a computer or DVD player. It's a critical piece of modern display technology.

As contemporary offices up their technology game, the need for multiple HDMI ports to draw from many sources at once becomes increasingly more evident.
VGA
VGA (Video Graphics Array) refers to a widely renowned display standard that's been established for 30 years. It uses specific cables and connectors that hook up VGA-compatible computers to display devices such as televisions, monitors or projectors.

This tried-and-true technology is found in meeting rooms around the globe, so having it in your office is critical to ensuring your new display technology stays current and remains compatible with existing technology components.
CONSIDERING SOFTWARE
Technology experts know establishing a successful meeting room means focusing on more than just outstanding hardware. You also have to take the software you use into consideration and make sure you have the capability to download cloud applications.

Internet accessibility is crucial to downloading popular Android-based applications like EZ-Write, which offers 10 kits for different learning levels, and the Microsoft Office app.
Wireless Capabilities
Modern technology has freed the world of cords. Isn't it about time your meeting room went wireless as well? Make things easier on visitors and users, no matter how frequently (or infrequently) they walk through the doors.

It's time to demand display technology that has built-in wireless presentation capabilities, like the BenQ RP750K.