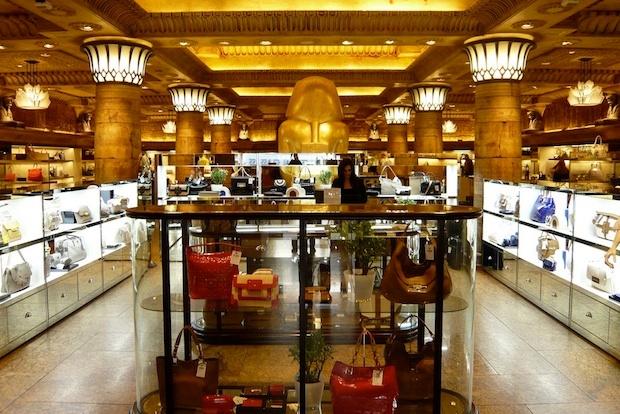 What Factors are Important in Delivering a Premium Retail Experience?
BenQ Corporation
Increasing global wealth, especially among upper and middle classes, is changing the world of retail as we know it. Providing a premium retail experience is becoming the necessary norm. But a lot goes into the delivery of such an experience. We're here help with some key ways to impress your upscale clientele.
Surroundings and ambiance
Especially during the holidays and popular travel times in the summer months, major shopping centers become overcrowded and a bit chaotic. The hustle and bustle of this already-stressful environment can be a lot to handle.

Thoughtfully create a retail location that serves as a break from the hectic activity surrounding it. Elegant furnishings and comfortable seating show your customers you have their best interests at heart. Soothing music and noise reduction from the outside world help them relax and feel at ease within your store.
Expertly-trained and attentive staff
Although it's the products that draw customers into your store, your staff can make or break a sale. You need employees who know how to be helpful without being pushy.

Train your employees to ask open-ended questions, rather than giving the "hard sell." Your staff should be taught the importance of serving first and selling second. They should tune into a customer's wants and needs to keep them engaged and interested in potential buys.

A staff that's able to assist with the nuisances of everyday life, such as setting up after-lunch reservations or transportation to the airport, will greatly add to the luxury experience.
Stunning visual displays
What features does your product offer? How will it integrate into a customer's lifestyle? Compel your shoppers with visual representations that answer these questions.

Using the right display technology is vital to this step. You need to consider technical capabilities like resolution, content management systems and seamless integration with existing furnishings. Every component of your technology should work together to further your value as a brand.
Collaborating with the Professionals
Because your customers demand and deserve the best, you need to partner with a global leader and expert in display technology who understands the market and can give you the right advice.

At Infocomm 2017 in Orlando, Florida from June 14 to 16, you can personally experience BenQ's ST550K digital signage, the future of retail technology, at booth #2820. Click here to receive a complimentary ticket and book your private demonstration.