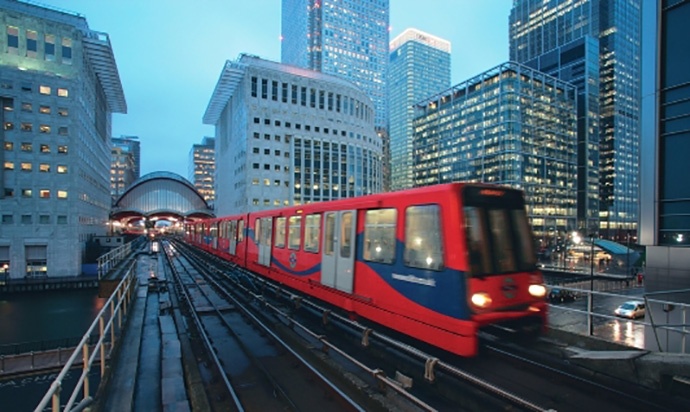 What Factors Are Important in a World Class Public Transit System?
BenQ Corporation
There are a lot of shortcomings in our public transportation system and a number of challenges to overcome in order to fix them. Complications caused by things like large crowds of people, delays in schedules and mechanical failures discourage people from using the system all together.

Essentially, in some North American cities, public transportation is undergoing a downward spiral.

So what are some key factors you have to get in place if you want to deliver a superior experience for your riders?
Safety First
You'll have a wide range of ages and people from all walks of life riding on your trains, subways and buses, and everyone from mothers with newborn babies to elderly passengers need to feel comfortable riding in your vehicles. Making sure your system is safe is a vital part of keeping the crowds rolling in.

You can do this through simple things like making sure there's good lighting at all times of the day (especially late at night and early in the morning). Making sure you have visible security cameras placed throughout stations and vehicles, as well as employing a staff of security personnel, are also important features.

Keep in mind that even the smallest investments can make a huge difference.
Frequency and Reliability
People making use of your transportation system need to feel confident that a vehicle will be there for them in the right place and at the right time. Whether it's the middle of rush hour or a time when traffic has died down to a mere trickle, a good public transit system runs steadily and smoothly.

Achieve this by establishing a consistent schedule of varied transit vehicles, including trains, trams, buses and minibuses. The more modes of transportation you're able to offer, the better equipped you'll be to meet the needs of your diverse ridership.
Stay Informed
There are a lot of questions riders of your transit system will have that you need to provide answers for, including:
When the next vehicle will arrive.
The frequency of operation for each vehicle.
What stops each vehicle will be making.
Beginning and ending destinations.
Access and accommodations for passengers with disabilities or special needs.
In the past, and even now, posted signage has been used to supply the necessary information. But with how quickly things can change due to external factors like weather, construction, changes in traffic patterns and updates to your system, static signs can become outdated almost instantaneously. You're constantly dealing with schedule alterations, delays and vehicle changes, and you need a solution that allows you to inform passengers about these changes as they occur.

Digital signage is that answer.

Now that you know the factors that go into delivering a top-notch public transit experience, it's time to learn about the technology you need to make it happen. Tune in next week to meet the experts and learn about the technology that will propel you into the 21st century.