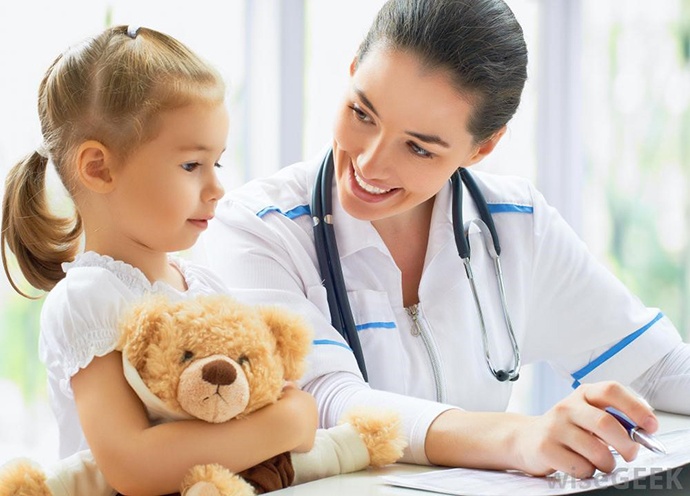 What is Your Educational Technology Doing to Protect Your Classroom During the Flu Season?
BenQ Corporation
This most recent flu season (which is still ongoing) is shaping up to be the worst one we've experienced in nearly 10 years.

The Centers for Disease Control and Prevention (CDC) estimates that we will far surpass the 2014-15 flu season in severity, during which approximately 34 million Americans came down with the flu. That season, 710,000 of those individuals were reported hospitalized and about 56,000 died. Already this season, 12,000 people have been hospitalized with confirmed cases of the flu, with a recent increase of 3,000 in just one week. At least 37 children have been reported to have died from flu-related complications.

The flu has all sorts of negative side effects, many of which are medical. But it's also important to remember that when students get sick and miss school, their learning is affected. This can impact educational performance and ultimately result in falling behind in their lessons.

And did you also know that some states only fund schools when students are present? This means that absenteeism has the larger effect of not only consequences for individual students, but also for the entire school as a whole.

Here's the bottom line: keeping students healthy is critical.
So what are some ways you can do so?
Anti-bacterial hand gel in classes is a good place to start. With so many students coming in and out of your classroom, and many of them using the same desks, writing utensils, countertops and miscellaneous classroom items like scissors, rulers, staplers and tape dispensers, it's impossible to ensure that every single shared surface is sterilized at any given point in time. So fix the problem before it starts by making sure your students have clean hands to prevent the spread of germs.

Another good idea is to limit the amount of shared plates and utensils during classroom parties. It's never too early (or late) to teach students not to double-dip.

A third thing you can do may seem less obvious, but it's just as important (if not more so). Focus on outfitting your classroom with technology that will help limit the spread of bacteria. Because both you and your students will be using classroom technology (especially when you're doing interactive lessons and incorporating educational games into your lectures), it's important to look for innovative ways to keep the spreading of germs to an absolute minimum.

Next week, we'll explore the technology that is thoughtfully engineered with features that will help you keep your classroom healthy. Don't forget to tune back in!

Visit Booth #212 at the Texas Computing Education Association (TCEA) any time from February 6 to 8 in Austin, Texas to learn more about BenQ's exceptional and feature-rich interactive flat panels (IFPs) and how they'll benefit your classroom.

Book an appointment to check out BenQ's outstanding product range at TCEA, and we'll give you a $10 Starbucks gift card (because caffeine never hurt anyone).


Why wait any longer? Make an appointment today, and come out to see BenQ's exceptional educational technology lineup for yourself!