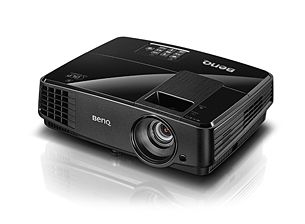 New Projectors Offer Ultra-Bright 3000 ANSI Lumens, New Presenter Tools, and
Up to 10,000 Hours of Lamp Life
We introduced our revamped line of M5 series projectors on October 31st this year. Comprised of the MS504, MS521, MX505, MX522, and MW523, the projectors specifically designed for small to medium-sized spaces, now bring an ultra-bright 3,000 ANSI lumens of brightness, Colorific™ image quality, and an astounding 10,000 hours of maximum lamp life for home, business, and education settings. The projector family's newest products also feature both Blu-ray and stereoscopic 3D support in addition to a wide range of new presenter tools.