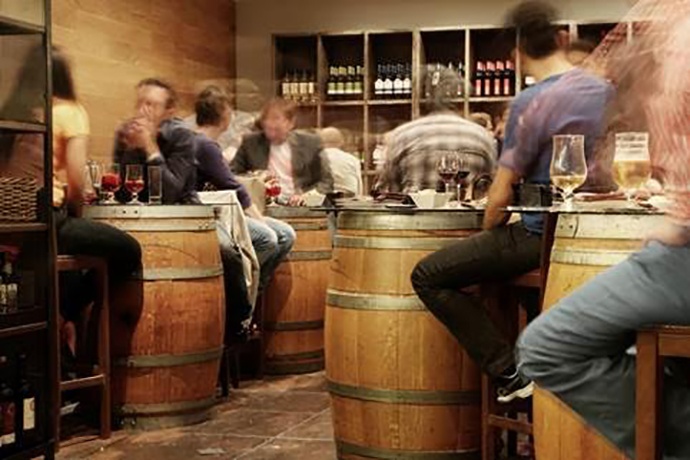 Top Ways You Can Increase Customers' Appetites and Restaurant Sales
BenQ Corporation
We've talked about how the restaurant industry is transforming due to customers' changing habits. We've also established your need to increase business profits by adapting to these modifications in behavior and increasing customer appetites.

But it isn't always such a simple task to do so.

Fortunately, BenQ knows it's easier said than done, and they're here to rescue you with a few pointers on how to accomplish the goal.
Offer bite-sized samples to people waiting on their tables
Whet customers' palates with a small taste of something from your menu. Nothing piques interests more than getting to try out a new and exciting food while they're waiting to be seated.

Plus, you'll keep their minds off of the wait and encourage them to think about a food option they may not have otherwise considered.
Offer combo deals
Many times, guests come in with a set idea of what they want to spend — for example, they may be planning to cough up $20 for a salad and a main entree. But if you can entice them with an irresistible value deal that costs just a little more money but offers more bang for their buck, you'll increase your revenue and simultaneously impress your customers.

Consider an offer like $29 for a salad, appetizer, main dish and dessert and see where it takes your sales.
Use innovative display technology to showcase food and menu options
Wake up customers' tastebuds with innovative digital signage displays of tantalizing menu items. You'll be making the most of your waiting and hostess area while causing customers' mouths to water.

This is also an excellent opportunity to let guests know about those combo specials you've decided to offer and showcase new menu options.

Make sure you opt for exceptional image performance, flexible content management and a piece of equipment that won't overpower the room.
Consult the professionals. Stay current and relevant
Don't fall behind your competitors. Recognize that the fundamentals of running a restaurant are being reconfigured, and stay ahead of the changes. It's time to use digital signage to increase customers' appetites and increase your profits. Stop by later this week to learn how to make it happen.

At Infocomm 2017 in Orlando, Florida from June 14 to 16, you can personally experience BenQ's ST550K digital signage, the future of dining display technology, at booth #2820. Click here to receive a complimentary ticket and book your private demonstration.