Be Thankful for Modern Germ Fighting Science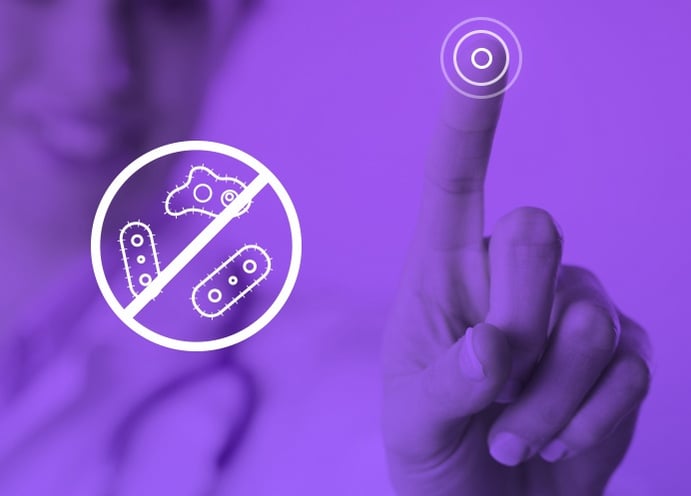 The approach of the holiday season is a mixed blessing for many of us: we look forward to the feelings of peace and togetherness
we see in sappy commercials (and hope that maybe this will come true for our own families this year), but we also know that the increased demands on our time and the drastically fluctuating temperatures outside lay our immune systems wide open to bacterial invasion.
Bacteria in Early America
Our ancestors in America knew something about bacteria. The part of Massachusetts where the Pilgrims landed was mostly deserted, as the tribe that originally lived there had been wiped out by a plague carried by English slave traders. Meanwhile, this new group of Englishmen was almost completely unprepared for the harsh climate and lack of ready food during their first winter in the area, leaving many of them vulnerable to an epidemic they later referred to as the "General Sickness."
Preventing the Spread of Bacteria
As you teach your current crop of inquiring minds about the Starving Time, Squanto, and the first Thanksgiving, how can you prevent a "general sickness" in your own classroom? Beyond the usual warnings from the nurse's office — "wash your hands frequently," "cover your cough," "don't share drinks" — there's a way to get technology on your side as well.
The Classroom
Thanks to the work of bacteriologists like Louis Pasteur, we understand that bacteria festers in warm, moist, unsanitary conditions, and spreads through touch. While children are awesome, the areas they inhabit (such as classrooms) have a higher-than-average propensity to become warm, moist, and unsanitary. The presence of touchscreens provides the perfect opportunity for the resulting germs to spread throughout schools. A ready supply of antibacterial soap and hand sanitizer definitely helps, but you can increase their effectiveness even further with the right tech.
Interactive Touch Screen
Not all touchscreens are created equal. Plan ahead for flu season by equipping your classroom with a bacteria-resistant interface like a touchscreen monitor. Between practicing proper hygiene and using touch surfaces that are resistant to the growth and spread of bacteria, you can significantly reduce the risk of disease spreading in your class.
This option allows you to enjoy the freedom of collaborative learning (at a respectful distance — your most careful preventive measures will be for naught if the kids all crowd in at once, breathing in each other's faces). With the right mix of planning ahead, smart technology and germ awareness, more of you will be enjoying Thanksgiving turkey with your families instead of sniffling away in bed.