BenQ Invites Juliana Kolesova to SIGGRAPH 2017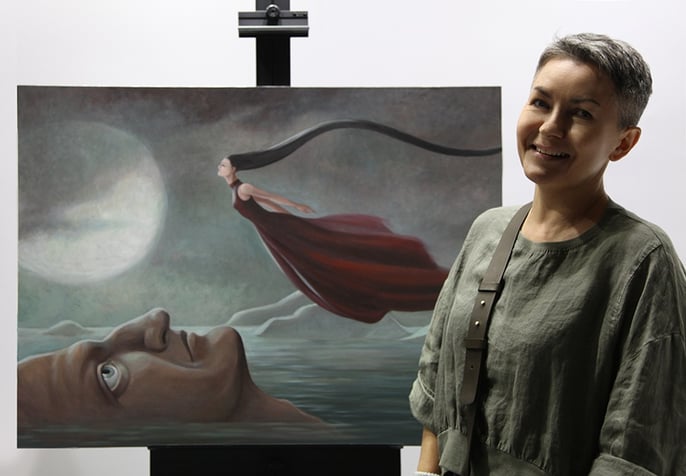 Juliana Kolesova is an international award-winning graphic designer, illustrator and digital photographer. We had her attend the event with us to create original artworks that would be given out as prizes for our raffle drawings. We showcased our PD-series designer and SW-series photo-editing monitor lines at Siggraph.
This is what Juliana had to say about BenQ at SIGGRAPH17:
"I was lucky enough to be invited by BenQ to participate at the Siggraph Convention in Los Angeles this year. As an artist by trade, I got the opportunity to paint throughout the duration of the exhibition and created two large canvases with my original art.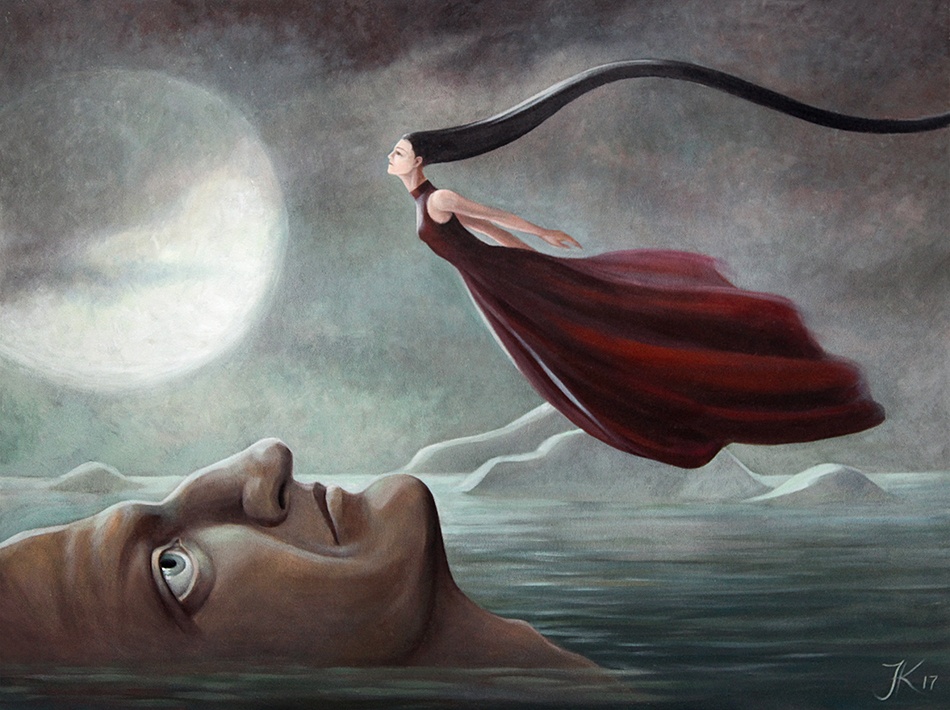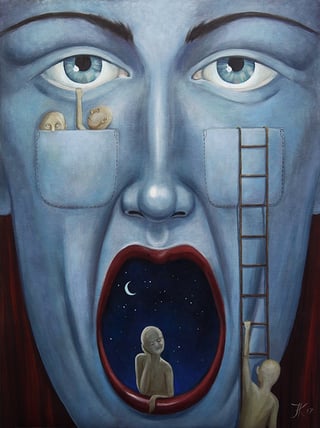 Of course, because I was working, I didn't have too much time to walk around the entirety of the convention, but even from what I did see, I was so intrigued by the technologies and products being represented. It was incredible to see the scope of tools available now; there were so many things I had never seen before! I felt an extremely warm reception to what I was doing both from BenQ, and the spectators walking around the centre. Painting was definitely very different among the technology-focused convention, but I was so pleasantly surprised by how engaging people found it! I received so many kind comments and questions about my work and just generally I found that most people were very genuinely fascinated seeing an artist painting live on the spot.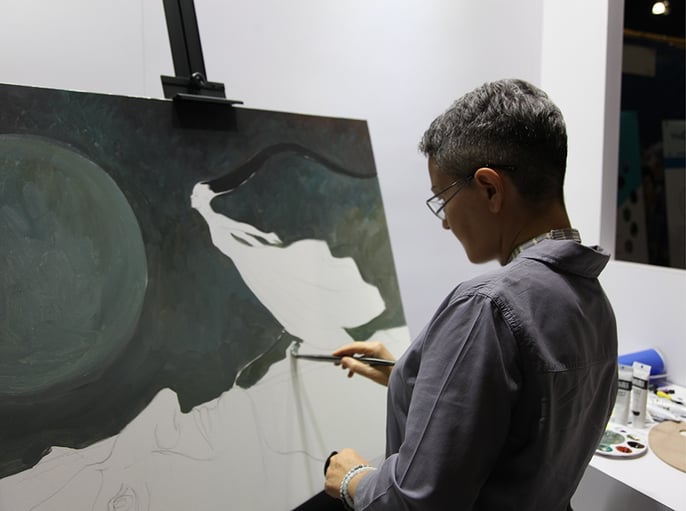 It was an equally incredible experience for me. I enjoyed meeting the BenQ team and working alongside them for the three days of Siggraph. Being also a digital artist, I was really impressed by BenQ's super high-quality monitors!
And of course, this was an opportunity I really appreciate, — to visit sunny Los Angeles — such a beautiful, diverse city!"