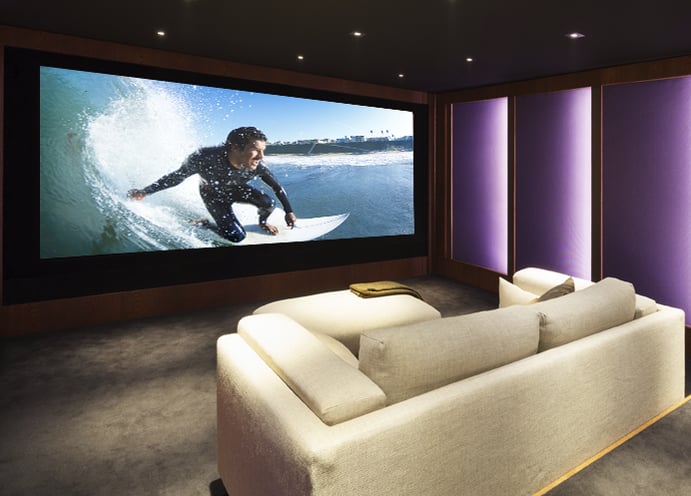 Today, our lives are constantly moving. Among work, errands, daily chores and family, life can quickly become a balancing act — and not an easy one.
So why not give yourself a break?
A Home Cinema is an Escape
A dedicated in-home cinema offers a much-needed escape from the hectic world outside. It provides a place for you and your family to spend quality time watching movies with a bowl of popcorn. It's somewhere you and your friends can cheer for your favorite sports teams (or root against your rivals). It can even be a cave of solace to smile and laugh along with your favorite shows when you need to unwind after a hard day at work.
Affordable Home Cinema
Gone are the days when in-home cinemas belonged to society's elite. With the right guidance, an affordable home experience is attainable for the average consumer. You dont need to pay eye-rolling prices for tickets and concessions at a professional digital cinema. By personalizing an in-home cinema to your specific taste and needs, you can maximize your experience.
Many Options for Affordable Home Cinema
Look around at all of the technology we have in today's fast-growing environment. With this many changes happening so fast, there are improvements to quality and resolution almost daily. There's a rapidly increasing amount of available content with satellite and cable TV, as well as streaming accounts like Netflix, Hulu and Amazon.
So how can you leverage all of this new-fangled technology to your advantage? The first step is educating yourself about what's important by talking to professionals who can help you sort through the overwhelming amount of information out there.