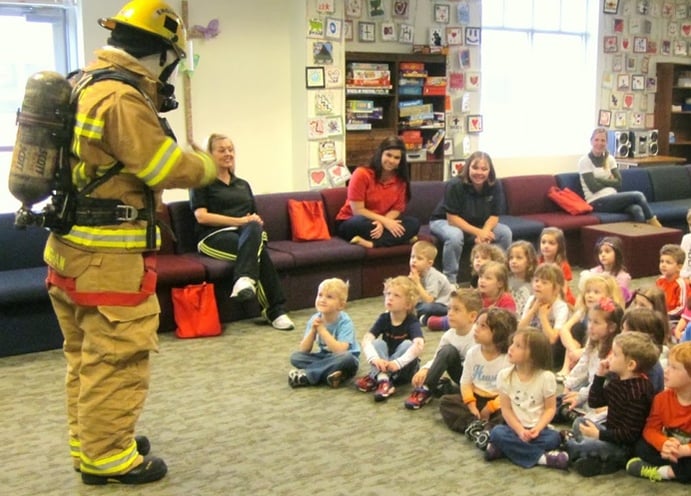 Learn the Top 10 Ways to Deliver Excellent Lessons on a Budget
BenQ Corporation
In the modern day and age, educators are dealing daily with lower budgets, decreased attention spans and a greater number of students than ever before. We're giving you 10 ways you can bring lessons to the classroom that will help you and your students excel, but won't break the bank.
1. Bring lessons to life by partnering with a local museum
Not only will teaming up with a museum bring the future possibility that the institution will be able to donate various teaching aides or pieces of content, but your students (and you) will also enjoy the chance to get out of the classroom. Textbooks are great learning tools, but nothing beats real-life experiences. A museum field trip is the perfect way to deliver adventure to your students while teaching them something useful and new.
2. Suggest an international classroom potluck
An international potluck provides a hands-on geography lesson that is both tasty and enlightening. Students will be exposed to a variety of cultures all over the globe while tasting different foods and experiencing worlds outside their own.
3. Visit a local library for book report projects
School libraries are great resources, but hunting for information in a secondary location is never a bad idea. A local library can provide the perfect research spot. Hubs of information, libraries in the community make great getaways from the classroom while also providing students with the opportunity to expand their resources for things like group projects and book reports.
4. Visit a local police or fire station
Both students and teachers need a break from the classroom now and then, and what better places to visit than the offices of local heroes? Students will enjoy the opportunity to get to know their community role models, while learning more about what they do.
5. Invite guest speakers from the community
Guest speakers will provide students with a change of scenery, and the experience will also give you a short reprieve from teaching, during which you can catch your breath. The opportunities are vast; students can learn about different career paths, get a taste of another culture or get better educated about modern trends like technology.
6. Encourage discourse with panel discussions
Friendly classroom debates will get students talking among themselves about the topics at hand, and as a teacher, you'll be provided with a break from teaching; all you'll have to do is mediate the discussion. Students will form their own opinions and ideas about what they're learning, engraining the material more strongly into their minds than if they were simply to just read or hear about it.
7. Create a collaborative learning environment with group activities
Whether there are two students working together or five, breaking students into groups fosters teamwork and encourages greater learning. Students will feel more responsible for the material when they're learning in a group setting, and two (or multiple) heads are better than one.
8. Conduct an interactive map lesson
Modern technology is breaking ground in the classroom. Interactive projectors have the capability to project images onto a table or screen; this allows educators to project, for example, a picture of a map that students can zoom in on, annotate and otherwise interact with. When was the last time a whiteboard could do that?
9. Let the students become the teachers
The same interactive projectors can communicate directly to a tablet or laptop with no wires necessary, allowing students to create and lead their own presentations. They can annotate on images, underline or circle pertinent information and otherwise interact with the material as needed.
10. Invite students up to the whiteboard to play an educational game
Thanks to the advances of modern technology, up to four students can simultaneously write on a surface cast by an interactive projector. This means multiple students could potentially play group games, such as coloring shapes (for the young ones), spotting grammatical errors (English teachers, pay attention!) or even solving math problems.