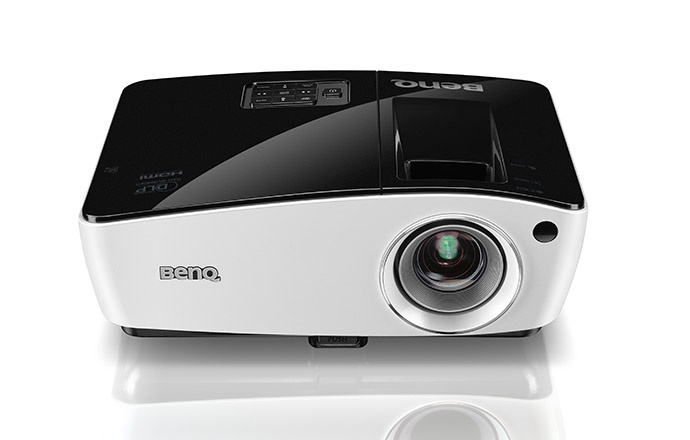 How the MX723 Will Keep Your Meeting Room Relevant and Modern
BenQ Corporation
With how quickly technology is changing in the 21st-century world we find ourselves immersed in, you need to keep your meeting room up to date and rich with the latest features. But budgets are tight, and we know you don't want to empty your wallet for unnecessary bells and whistles that you'll never end up using.

The MX723 comes equipped with everything you need for your modern-day meeting room — without going overboard on price.

Let's explore some of the features that make the MX723 perfect for your daily conference needs (and your wallet).
Excellent Performance
Digital Light Processing (DLP) technology delivers accurate, crisp and long-lasting images that won't fail on you in during an important presentation or over the course of a series of meetings that make up a long week.

3,700 lumens of brightness guarantee that you'll be able to put on a great presentation no matter what lighting situation you're dealing with. Even if blinds or curtains only partially cover the sun shining through large windows, or if side lights from floor lamps and blinking coffee stations threaten to contaminate your screen, you can rest assured your presentation will appear bright and unmarred.

Sophisticated SmartEco, Auto Power Off and No Source Detected modes make the MX723 incredibly economical. The resulting reductions in power consumption will save you money and ultimately reduce your total cost of ownership (TCO).
Installation Flexibility
Because every conference environment is different, the MX723 has been thoughtfully engineered with things like a 1.6x zoom ratio so that you can achieve your desired image size from virtually anywhere in the room.

You can also mount the projector off-center due to its 2D Keystone Correction feature, so you'll see a rectangular image despite the need to work around architectural complications. Plus, with advanced Corner Fit Correction, the MX723 helps you perfectly project images within a border or frame.
LAN Functionality
Today, it's important to major corporations to have the flexibility to monitor and control all display technology from one place. BenQ has answered this call with the MX723's LAN functionality. With LAN Control, you can both monitor and schedule projector maintenance from a singular location, such as an IT control room.

Additionally, the projector's LAN Display allows source information from one computer to be displayed across all LAN-enabled projectors, which becomes incredibly useful for things like company-wide broadcasts during annual kickoff meetings or quarterly HR training sessions.

Choosing the MX723 for your meeting room is the perfect way to achieve the value you desire in your organization with great features.

Contact the experts today and get the right projector for the job. It's time to pick the MX723.