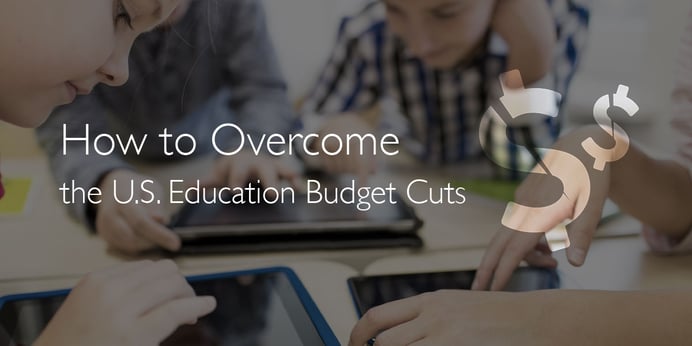 ---
Federal funding for education has dropped by 20 percent in the last five years, according to a U.S. News report.
Schools all over the country have felt the tremendous effects of these budget cuts from layoffs to increased class sizes to limited after school services. But perhaps one of the most detrimental losses in schools has been the decrease in technology funds.
How can we expect students to be equipped to succeed in a world where technology dominates if they don't have access to it in their primary place of learning?
An ISTE study shows 77 percent of teachers say technology use in the classroom actually motivates students to learn, and 91 percent of administrators reported that effective technology use is critical to facilitating student achievement.
The rest of this post will provide educators with several resources to help overcome the budget cuts and keep technology in the classroom.
Budget-Friendly Solutions To Keep Technology In The Classroom
Join Educational Assist Programs
One of the best options available for teachers to keep technology integrated in the classroom despite budget restrictions is to join an educational assist program. Many companies have grants for or will make donations to educators.
As part of the BenQ Educator Discount program, we provide a generous 50 percent reduction on award-winning teaching tools for qualifying schools, school districts, science centers, and libraries. Simply fill out a form to apply for the discount on top-of-the-line interactive projectors and flat panels.
You can also join donation websites, although the applications can take a lot of work and receiving a product is not guaranteed. Donorschoice.org and Classwish.org are just two of the websites that were created to help schools and classrooms get the devices they need.


SEE ALSO: BENQ DONATES MX813ST CLASSROOM PROJECTOR TO BOOST INTERACTIVE LEARNING

Invest In Reliable Technology
This second tip may be common sense to some, but it is certainly worth reiterating. Because technology budgets are currently so limited, it is more important than ever to ensure that your equipment purchases are high quality investments that come with a reliable, parts and labor warranty. Check out our inclusive warranty and return policies here at BenQ.
Purchase Refurbished Equipment
Just because a product is refurbished does not mean it isn't a good purchase. Our refurbished products are tested for functionality and defects before they are sold. If needed, they are repaired. BenQ has a wide selection of refurbished products that come with a warranty and easy returns, so you can rest assured that your purchase will be covered.
Implementing technology in the classroom sets students up for success in their future careers. It makes them excited about learning and is a very effective way to engage those students with more diverse learning styles.