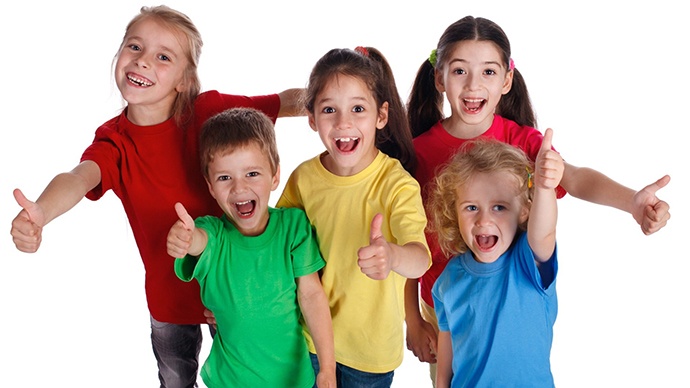 How the MX723 will keep your classroom modern and engaging
BenQ Corporation
Upgrading your classroom comes with some complications. Budgets tighten due to an increase in expenses, and attention spans in the classroom shorten with each day that brings spring break closer.

It's important that you have the latest in technology if you want to keep your students engaged, but you need to do so at the best price you can find.

When you're thinking about how to equip your classroom with a projector that's up to the task, there are a number of important factors to consider.
Installation Flexibility
Not all classrooms are the same, so having flexibility during the installation process is key. The 1.6x zoom ratio offered by BenQ's MX723 allows you to mount the projector virtually anywhere in the room while still achieving an accurate picture. It's almost guaranteed that you'll be able to use the original ceiling mount location, which reduces the cost of installation while saving you precious time.

Additionally, advanced corner fit correction conveniently frames the projected image on a screen by adjusting each corner independently to the surface.
Ease of Maintenance
Because there are multiple classrooms within a school building and on a university campus (not to mention a limited team of IT technicians), the ability to monitor and control projectors from a central location is key. The MX723 comes with LAN Control, which gives you the functionality to do exactly that.
Performance Excellence
Limiting distractions in the classroom is a constant battle. Having a projector that offers exceptional brightness and image performance is vital if you want to keep your students involved in the lesson at hand.

BenQ's DLP projectors (like the MX723) employ BrilliantColor Technology to display realistic, true-to-life colors that have the ability to captivate even the antsiest of audience members. And its 3,700 lumens of brightness deliver a consistently vibrant, high-quality image that won't fade even after years of use.
Environmental Friendliness
Every school wants to do its part for the environment, and that's something that BenQ is acutely aware of. The MX723 comes equipped with SmartEco, Auto Power Off and No Source Detected modes, all of which help you save precious power. These thoughtful tactics not only eliminate unnecessary energy waste, but they also prolong the life of the projector, lowering operating costs and saving you money.

Running a classroom isn't the easiest thing in the world, but BenQ has you covered.

Visit Booth #212 at the Texas Computing Education Association (TCEA) anytime from February 6 to 9 in Austin, Texas to see the MX723 in person, along with the entire educational technology lineup.

Book an appointment to check out this outstanding projector and others at TCEA and we'll give you a $10 Starbucks gift card




Talk to the experts today about why the MX723 is your answer to keeping students interested and engaged in your lessons.