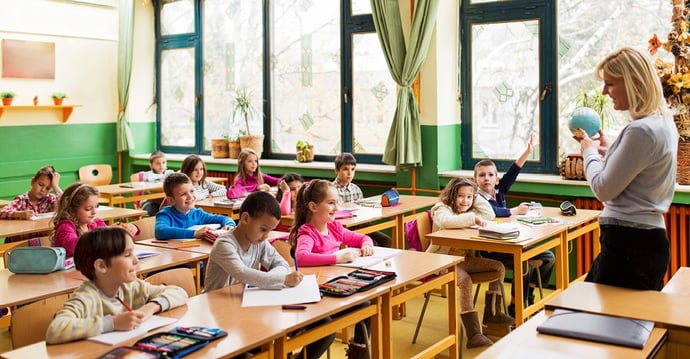 Do You Have the Most Reliable Interactive Solution?
BenQ Corporation
Choosing the right display technology for an educational environment can be a serious challenge. From fellow teachers asking for up-to-date interactive classroom solutions to budget committees pressuring you to work with diminishing school funding, we know you're probably feeling pressure from all angles.

It's no secret that educational budgets are on a decline. But having updated technology is a must if you want to keep your students engaged and prevent hindrances in the teaching process due to technological mishaps that leave your teachers frustrated and put them behind in their lesson plans. Finding a piece of technology to meet the needs of educators while staying within a limited budget is a tough undertaking, and it's important to constantly assess where expenses are coming from as they sneak up on you.

For most schools, maintenance of technology (particularly antiquated and unreliable projectors, monitors and other classroom equipment) is an especially troubling expense.

In other words, you're constantly faced with difficult tasks that revolve around technology and how to keep it up and running (at a reasonable cost) so that teachers can conduct their lessons unhindered and keep students engaged.

This requires you to take a good, hard look at the equipment you're employing and ask yourself if you've found that perfect balance between innovation and cost effectiveness. Do you have the most reliable interactive solution you possibly can?

Visit Booth #212 at the Texas Computing Education Association (TCEA) anytime from February 6 to 9 in Austin, Texas to learn more about driving reliability in the classroom.

Book an appointment to check out BenQ's outstanding product range at TCEA and we'll give you a $10 Starbucks gift card




Next week, we'll explore the different ways you can drive reliability in your classroom. Don't forget to tune back in and join us for the discussion!