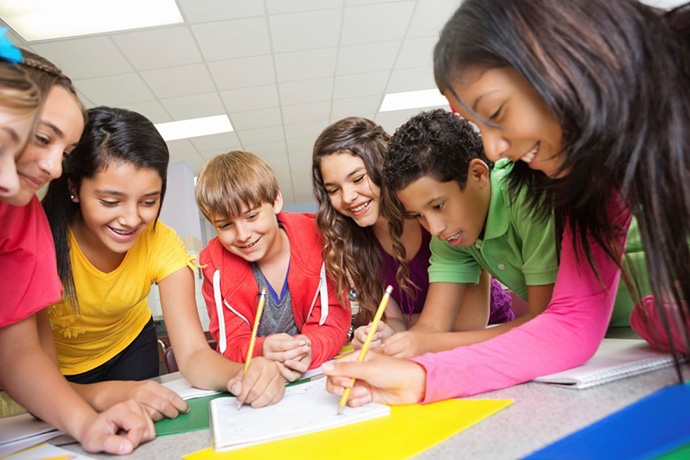 Do You Have a Feature-Rich Interactive Solution in Your Classroom?
BenQ Corporation
It's a fact that every school has in common: teachers want the latest technology for their classrooms.

But due to a lethal combination of dwindling school budgets, increased class sizes and fewer educators to go around, it can be a challenge to keep educational technology up-to-date in classroom environments.

Teachers want the flexibility, tools and advanced interfaces that innovative technology brings. All of these things, especially when they're working together, make lessons far more effective — something that's vital in the modern classroom, as pupils' attention spans are growing shorter every day. You're competing with smartphones, laptops and other intelligent devices that most students (if not all of them) have in their pockets and backpacks for easy access. Not to mention, unreliable technology causes frustrations when it leads to delays because of unexpected breakdowns or compatibility issues with existing classroom outlets. Putting a lesson on pause also lessens the effectiveness of its delivery and will result in disinterested students.

Principles and school directors of information technology want to deliver great features for their employees in order to ensure reliability and an unbeatable performance. The difficulty comes from budget constraints and a crowded device market.

Keeping up with the latest in technology and delivering a truly feature-rich interactive solution in the classroom is a constant battle that has to be fought across the board.

Why not let the experts help you outfit your school with affordable, cutting-edge technology?

Visit Booth #212 at the Texas Computing Education Association (TCEA) any time from February 6 to 9 in Austin, Texas to learn more about BenQ's exceptional and feature-rich interactive flat panels (IFPs) and how they'll benefit your classroom.

Book an appointment to check out BenQ's outstanding product range at TCEA, and we'll give you a $10 Starbucks gift card (because caffeine is always a good idea).


So what are you waiting for? Make an appointment today, and come out to see BenQ's exceptional educational technology lineup for yourself!