Keeping Up as Technology Solutions Evolve
As an educator, you're already familiar with the need for balance between tried-and-true learning methods and experimental innovations. Ways to collaborate with others change with the passage of time, but being able to work in a group is a timeless requirement for any educational setting. Technology can be an incredibly useful part of group work if the ways we use it are suited to its nature.
Unfortunately, the myriad of educational tech available (for a bewildering array of price levels) only muddies the waters for educators who need something effective and budget-friendly, but don't know where to start. Don't worry; there are ways to narrow the playing field until you find the best solution for your classroom. Once you know the basics, how to operate your chosen device is easier to learn than you think.
Working Within a Budget
Maybe your school is considering some electronic options that will widen your collaborative possibilities, but the administration will only release so many funds. Consider a multi-function device like an interactive projector, which costs little more than a standard projector but allows the same engagement you get from an interactive flat panel.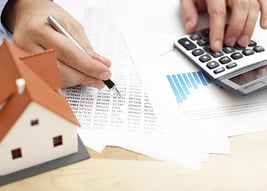 While just buying a interactive flat panel seems like the path of least resistance, interactive projectors are more cost-effective in two ways. First, they can be purchased in stages as money becomes available for the various components (projector housing, interactive camera, etc.). Second, the area that the projector can cover is much cheaper per square foot than a responsive flatscreen of the same size. It's not only American teachers who have discovered this classroom hack; our counterparts down under report similar success in their educational collaborations, thanks to interactive projector technology.
Choosing the Right Model
Once you have decided to give interactive projectors a shot, you still have some decisions to make. Keep in mind the following needs imposed by your facility, fellow group members, and personal goals as you make your shopping list:
- What interactive features are best suited to your project? Variously colored fonts and highlighting options? Annotations?

- Handwriting detection w

hich of your possible meeting areas provides the best setting for the

crisp definition and true-to-life colors

you need to make your images come alive?

- How comprehensive is the warranty on the device you want? Is the manufacturer known to stand by its word? Is their call center accessible (ideally US-based) and staffed by forthright, knowledgeable technicians?
Digging Deeper
If you're interested in learning more about this innovative option for your educational needs, consider downloading our free guide on trends in the classroom. This resource provides product specifications and suggests even more co-learning applications. Technical support is also available at 714-559-4923 for specific questions.
Let us know how we can help you find what you need to believer the greatest value for your educational dollar. To quote Benjamin Franklin, "An investment in knowledge pays the best interest."