Now Shipping, Corporate Projector Introduces Latest QPresenter App for Handheld Device Sharing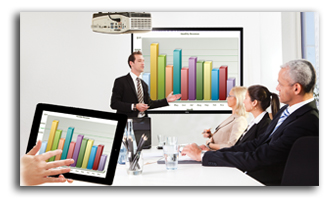 BenQ America Corp. announced on 23 June 2013 the availability of its new MX661 projector. Designed for corporate applications, the device features 3,000 lumens of brightness, a 13000:1 contrast ratio, and energy-saving technology to lower the projector's total cost of ownership (TCO). Delivering an amazing one billion stunning colors, the MX661 offers Colorific™ image quality for accurate, crisp, and long-lasting color. With the MX661, BenQ is also introducing its latest version of QPresenter — the wireless software app that lets presenters and participants share files directly from their handheld devices.

To balance superior image quality with today's Bring Your Own Device (BYOD) requirements, BenQ's MX661 uses XGA native resolution to bring more picture details to the screen. When paired with the QPresenter app, up to four participants can collaborate and share documents, photos, and Internet content directly from their tablets to the boardroom's projection display. Users can also collaborate on Office and iWork® documents, capture live photos, as well as upload and download files directly from iTunes®, Dropbox, or their email accounts.
Learn more by reading the full press release.