BenQ's New Display Product Lineup
InfoComm in June is always an exciting time of year at BenQ
We are pleased to announce our product lineup for InfoComm 2013 in addition to our award-winning family of projectors, monitors, and flat-panel displays, we will demonstrate the industry's new standard for brightness, image quality, and energy savings within the business, education, and digital signage spaces. See these new BenQ products and others in booth 3071 at InfoComm 2013 and watch for more details on our website & FB pages.
We're expanding our leadership with new digital signage and interactive touch displays, high brightness projectors, classroom IQ solutions, and enhancements to World-Leading SmartEco™ Technology
Leading Commercial-Grade Flat-Panel Displays for Any Application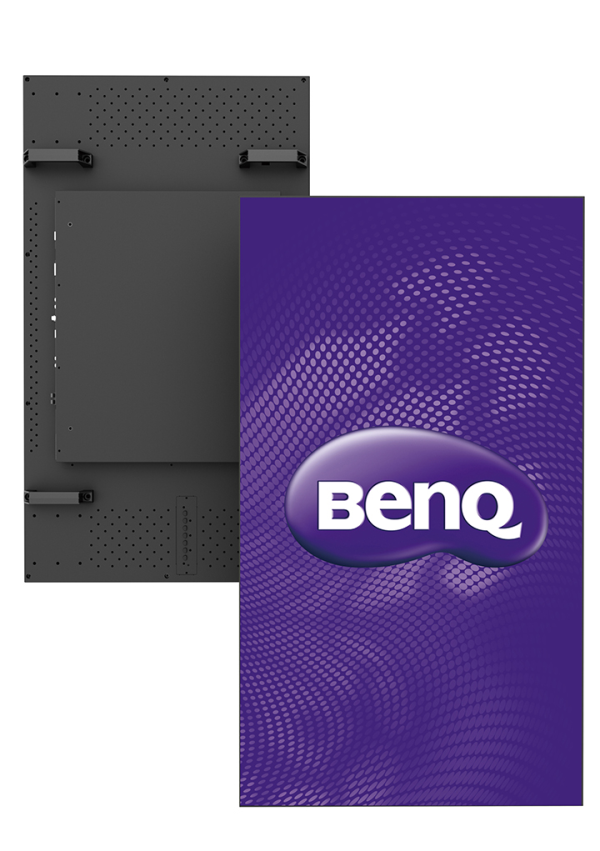 With three new flat-panel display lines designed for around-the-clock-operation, BenQ is bringing big changes to digital signage for retail, corporate, education, hospitality, and public spaces. Made for today's high-traffic retail and restaurant settings, the durable mainstream SL Series provides a dust-proof design, daisy chain capabilities, and delivery of dynamic content to different locations. The interactive IL Series features up to six-point multitouch displays — the highest number of touch points in the industry — as well as ambient light sensors for energy efficiency and LAN Control for remote management and maintenance. The ultra-slim P Series, featuring a super-narrow bezel design of only 5.6 mm between two adjacent screens and up to 10x10 display capability, delivers more seamless video walls within large signage environments.

All BenQ flat-panel displays feature a Multiple Display Administrator (MDA) application, which enables control of up to 98 displays simultaneously through the local network. The application also monitors the health of each display and coordinates sequential startups to prevent power surges. To improve energy performance and reduce maintenance costs, BenQ's public information displays feature sensors to automatically adjust brightness, anti-image retention to prevent the "burned-in" effect after extended periods of usage, and scheduling management to allow users to program up to seven sets of on/off times down to individual video input sources. All models feature landscape and portrait modes.
Bright Light, Big Picture: BenQ's Large Venue, High-Brightness Projectors
To bring the full A/V experience to big spaces at a lower total cost of ownership (TCO), BenQ will introduce two new additions to its high-brightness projector lineup. BenQ's SH963 and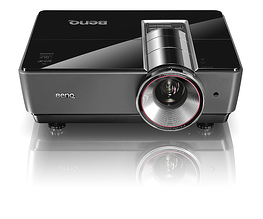 SX914 projectors shine at an astounding 6,000 lumens of dual-lamp power with extra-sharp XGA resolution (SX914). The full HD 1080p models feature high contrast ratios of 50,000:1, detail-enhancing HQV processors, big zoom capabilities, horizontal/vertical lens shifting, 2D keystone correction, and throw ratios of up to 2.43 to decrease setup time and enable more efficient presentations. With a number of connectivity options including dual HDMI®, these projectors deliver amazing picture quality to any of today's conference room or lecture hall environments. Learn more about MX661
Classroom IQ Solutions: Smart Innovations For Today's Wireless Schools
New for InfoComm 2013 are BenQ's Classroom IQ Solutions. To support the bring your own device (BYOD) trend arising in schools today, BenQ has developed the QDraw3 interactive software and app, which enables teachers to present and annotate directly onto teaching materials as well as share annotations with students, view each other's screens, and share control of classroom content.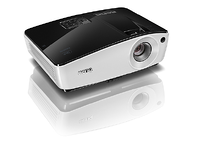 In addition, the latest version of BenQ's interactive QPresenter software and app will be revealed. The enhanced MX661 QPresenter allows teachers and students to sketch directly onto existing documents, display files, access the Web, and share photos and content from iTunes®, Dropbox, or email via simple virtual keypad control directly from tablets. The latest update also allows built-in cameras on both smartphones and tablets to project images directly onto the classroom's projection screen, as well as providing administrators with remote monitoring and management tools. To further encourage interactive learning, the new BenQ PointDraw™ Pen 3.0 offers an even smoother writing experience. To demonstrate its Classroom IQ Solutions, BenQ will debut its new MX819ST and MW820ST short-throw projectors. With XGA and WXGA resolutions, contrast ratios up to 13000:1, and more than 3,000 ANSI lumens of brightness, classrooms will never need to dim the lights again.
To further reduce power consumption and TCO, BenQ projectors will be available with three enhanced SmartEco energy-savings modes capable of extending lamp life up to 10,000 hours of pure brilliance:
•
SmartEco ImageCare:
Dynamically adjusts lamp power between 100 and 30 percent to increase lamp life up to 6,500 hours; available on existing models
•
SmartEco LampCare:
Adjusts lamp power between 80 and 20 percent for an incredible 10,000 hours of maximum lamp life; available on the new MX819ST and MW820ST as well as upcoming models
•
SmartEco LumenCare:
Power consumption is initially locked at 80 percent before gradually raising power to ensure 2,000 hours of constant brightness and up to 6,000 hours of total lamp life; available on Q4 2013 models
Business Projectors Offer Complete Boardroom Solutions at a Lower TCO
As a leading DLP projector brand, BenQ will present new lines of business projectors at InfoComm 2013. With the M5 projector series, small and medium spaces benefit from an improved contrast ratio of 13,000:1, up to 6,500-hour lamp life, and support for 3D Blu-ray™ players via HDMI and NVIDIA® 3DTV Play™. The M6 series further augments the value proposition by providing up to 3,500 ANSI lumens of brightness, wireless connectivity options, incredible image quality, color longevity, mobile device integration, hassle-free maintenance and security, and PC-less presentation using USB drives. For the total projection package, BenQ's new M7 Series shines a leading 4,200 ANSI lumens of brightness, provides LAN control for easy maintenance, and introduces new thoughtful innovations such as USB camera integration, remote desktop capabilities, wireless display options for cable-free connections, and projection templates to make presentations even easier.
The World's First Wireless Full HD Projection Solution With 3D Support
At InfoComm 2013, BenQ is unveiling its powerful 3D solutions with the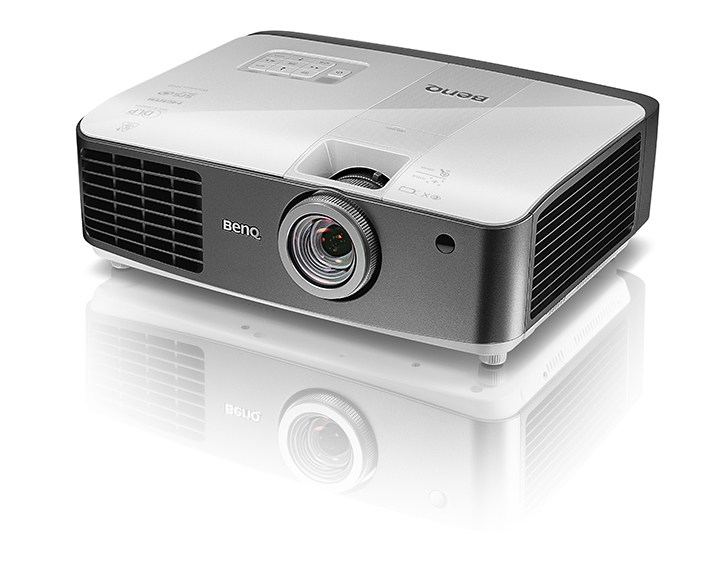 world's first built-in 5GHz wireless full HD 1080p projector. Designed mainly for home theater settings, the new W1500 projects uncompressed full HD images from sources such as Blu-ray and DVD players, AV-R players, set-top boxes, and gaming consoles without the need for HDMI cables. The unit also enables mobile device integration for easy wireless connectivity with an Apple® TV or iPad®.
"Our goal has always been clear and simple — to deliver high quality yet affordable display solutions to our customers across all verticals from the living room to the classroom," said Lars Yoder, President at BenQ America Corp. "BenQ's InfoComm 2013 introductions continue to lead the marketplace by setting new standards in brightness, image quality, and energy efficiency. With the success of our new expanded line of flat-panels and interactive touch displays, we're bringing innovations to today's public spaces. Plus our projection solutions keep on offering the smartest and most comprehensive features lowering total cost of ownership for today's eco-friendly users."