BenQ Combines Performance and Affordability in 'M6 Series' Projectors Release

New Entry-Level Projector Line Brings 13000:1 Contrast Ratios, Up to 3,500 ANSI Lumens of Brightness, and SmartEco™ Technology to the Business, Education, and Home Space

BenQ recently introduce a new group of M6 Series of advanced business, education and home projectors. The product line comprised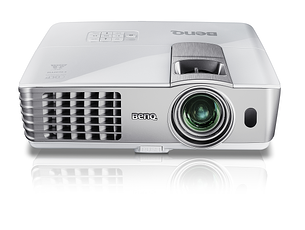 of the MS616ST (pictured), MX618ST, MX662, and MW663 models feature superior contrast ratios of 13000:1, up to 3,500 ANSI lumens of brightness, and BenQ's world-leading SmartEco™ technology to cut energy consumption by up to 70 percent. In addition to high-performance features, the projectors include wireless connectivity options, mobile device integration when paired with BenQ's Qpresenter app for the iPhone® and iPad®, hassle-free maintenance and security, and short-throw capabilities (MS616ST & MX618ST) to provide flexible setups in any setting.

Designed for corporate, classroom, and personal spaces, the MS616ST and MX618ST short-throw projectors combine installation flexibility with multimedia performance to bring quality video to rooms of all sizes. With SVGA (MS616ST) and XGA (MX618ST) native resolutions, 10W speaker sound, and wireless connectivity for "Bring Your Own Device" (BYOD) scenarios, the projectors are the simplest way to create immersive content with full-out A/V control. For more brightness in classroom and boardroom settings, the MX662 provides 3,500 ANSI lumens of light while the MW663 shines at 3,000 ANSI lumens with widescreen WXGA native resolution for larger-frame projections.

"With our latest M6 Series projectors, BenQ is giving customers affordable options without compromising on features and performance," said Lars Yoder, President at BenQ America Corp. "No other family of projectors combines the picture performance of a six-segment color wheel, presenter tools like wireless display, and the power-saving capabilities of BenQ's SmartEco technology. These projectors will open up new possibilities for exciting, cost-effective content displays in any of today's home, education, or business settings."


For added flexibility, the BenQ M6 Series features wireless display options for cable-free connection to content sources. When paired with BenQ's Qpresenter app for the iPhone and iPad, users can transfer files from their handheld iOS devices directly to the projection screen to create a complete BYOD experience. For PC-less presentations, users can insert USB drives for instant plug–and-play which speeds up classroom and boardroom presentations and provides more seamless content connectivity to home theater setups. To protect investments, all M6 Series projectors come equipped with clips for Kensington locks and provide top lamp doors for hassle-free lamp replacement.

With BenQ's SmartEco technology, users gain the same brightness, features, and performance at a lower total cost of ownership (TCO). For instance, in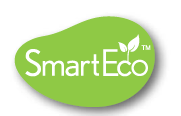 "Smart Eco" mode, projectors automatically adjust lamp power by up to 70 percent in order to use just the right amount of brightness needed. The result is an astounding 6,500 hours of lamp life without any compromise to picture quality. To further reduce power consumption, an "Eco Blank" mode allows teachers or presenters to blank out the screen whenever projection isn't needed while a "No Source Detected" mode automatically lowers brightness to 30 percent when no display has been detected for more than three minutes. An audio pass through function also preserves lamp life by enabling only sound when projectors are on standby.

Available now, the BenQ MS616ST, MX618ST, MX662, and MW663 retail at $699, $899, $799, and $799 respectively.