BenQ Named CES Innovations 2013 Design and Engineering Award Honoree for VW30 Series of VA LED White Monitors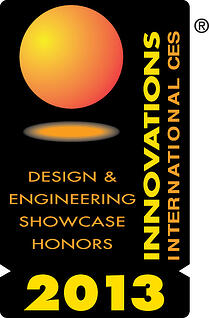 We are excited about the latest honor for one of our products. We don't take such an honor lightly - it means a lot to us to be named an International CES Innovations 2013 Design and Engineering Awards Honoree for our all-white VW30 Series of vertical alignment (VA) LED monitors in the "Computer Peripherals" product category. Our new VW Series monitors faced a preeminent panel of independent industrial designers, engineers, and members of the media selected to honor outstanding design and engineering in cutting-edge consumer electronics products across 29 product categories.
Announced in October, the new monitors are now available for shipment.
With no printing, no coating, and no adhesives, BenQ's asymmetrical VW2230H and VW2430H white monitors give off a pure, uncomplicated and elegant look.
Beyond their design, the VW30s specifically and uniquely support Apple MacBook® notebooks through our "M-book mode", recreating authentic MacBook picture quality on either the 21.5-inch or 24-inch displays.
Another optimized display setting is the "reading mode" designed to simulate the color and contrast found on paper, making reading books and document feel more natural
As we've blogged about here before, the monitor's asymmetric or offset pedestal is not only a unqiue designer touch, but also a practical space saver for your desktop; wide enough to hold your phone or other smalls close-at-hand.
Equipped with an HDMI® high-speed multimedia interface, D-sub, and DVI-D connections allow users to hook up gaming consoles, Blu-ray™ players, and additional computers, the new white monitors function as entertainment hubs. It's another set of features that gives users a choice well beyond the everyday monitor we've all used for the last few years
"With the VW30 Series, BenQ was thinking forward setting out to create the ultimate display with a sleek, minimalistic design perfect for today's modern lifestyles," said Lars Yoder, President at BenQ America Corp. "The units combine eco-friendly, high-efficiency operation for an incredible visual experience, and we are honored to receive this recognition as a validation of our efforts."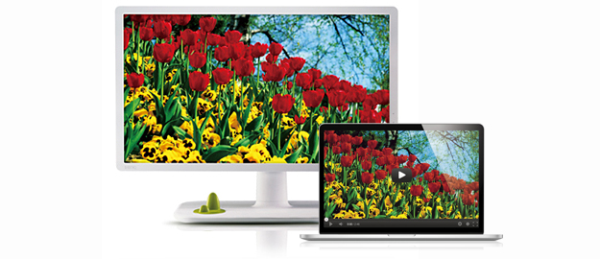 The prestigious Innovations Design and Engineering Awards are sponsored by the Consumer Electronics Association (CEA®), the producer of the International CES, the world's largest consumer technology tradeshow, and have been recognizing achievements in product design and engineering since 1976.
BenQ's VW30 series will be displayed in The Venetian at the 2013 International CES, which runs January 8-11 in Las Vegas. Honorees will also be displayed at CES Unveiled: The Official Press Event of the International CES from 4-7 p.m. on Sunday, January 6, in the South Seas Ballroom C at Mandalay Bay. For details on all Innovations 2013 Design and Engineering honoree products, please visit http://cesweb.org/Awards/CES-Innovations-Awards.aspx.