BenQ America Corp. has announced that three next-generation DLP® projectors, part of the 5-series projectors, the: MS517,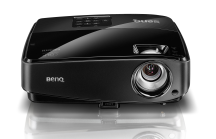 MX518, and MW519 SmartEco™ projectors are now available for ordering in the United States. These new DLP Projectors are targeted for small- to medium-sized spaces. The new models, with their sleek new styling and black piano finish are great looking in more ways than one. They feature increased brightness of 2800 ANSI lumens, an improved contrast ratio of 13000:1, and SVGA (MS517), XGA (MX518), and WXGA (MW519) resolutions. So, the new projectors deliver stunning image quality, - plus full support for 3D Blu-ray via HDMI and nVidia® 3DTV Play™ (MW519) making them suitable for education, corporate, and home entertainment applications.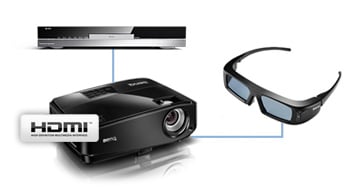 BenQ's latest projectors make 3D functionality available at budget friendly prices, offering tremendous value to you. The MS517, MX518, and MW519 provide unlimited 3D Blu-ray entertainment via HDMI, supporting 3D frame-sequential, frame-packing, top-and-bottom, and side-by-side formats. In addition, the MW519 boasts support for nVidia 3DTV Play. You can connect your laptop or desktop equipped with nVidia 3D Vision™ to the WXGA projector and enjoy a big-screen entertainment experience in the classroom, conference room or living room. It means you can watch 3D movies in full 1080p HD playback, convert standard PC games to 3D, or browse 3D images on the big screen.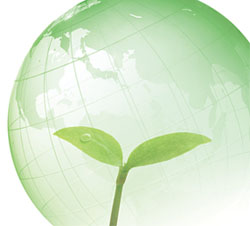 The projectors' SmartEco technology reduces power consumption by up to 70% (in Eco Blank mode or full black) and provides up to 6,500 hours of lamp life. In "SmartEco" mode, the MS517, MX518, and MW519 automatically adjust the lamp power to maximize power savings by delivering the best contrast and brightness performance using only as much light as needed.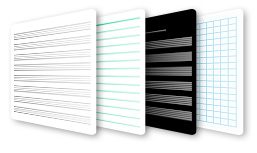 Want to display subtitles without the need for an external closed-captioning device? These proejctors do that making them perfect for language classes and watching movies. For educational instruction, the units' teaching template function includes four different line pattern designs – letter formation, musical staff, worsksheet, and coordinate chart – so if you are a teacher, you can get more done on a single whiteboard or blackboard with less effort.
Pre-order open: