New Ultra Short Throw Projectors add value to the class or conference room
For some reason, I like the idea of short throw projectors. If you think about it - they are really quite practical.
You can put them close to the wall or screen and people aren't going in front of them all the time.
Presenters aren't blinded by them.
You can point to things on the screen and not over shadow the rest of the image.
The newest ultra short throw projectors are even better at giving you zero where it counts...
Zero Space Constraints
Zero Blinding Lights
Zero Disruptions
BenQ's MW860USTi Short Throw Projector is the one of the newest in the short throw space (pun intended). It's advanced quite a bit from it's predecessors in several key features.
Since short is one of the main features, lets highlight that performance first. You can get an 87" image with the projector placed just a little over 28" away from the wall. That gives you lots of working room.
It's bright - 3000 lumens bright. It really targeted to be an education projector for classroom use, but we also see many business applications for the feature sets. Either way 3000 lumens output won't leave you sitting in the dark.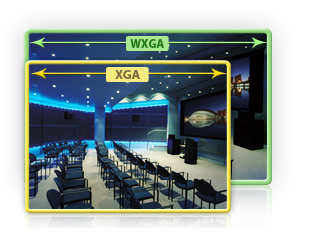 It's WXGA - that's equal to 720P HD - big difference from XGA, 30% larger in fact. Here's a comparison of the two.
Technically, that a 16:10 aspect ratio, a bit wider than traditional HD, so it support HD 720P and then some natively.
The MW860USTi will actually support upto 1600 X 1200.
On top of that (not that we're biased here) it's really an attractive unit. Really - take a look...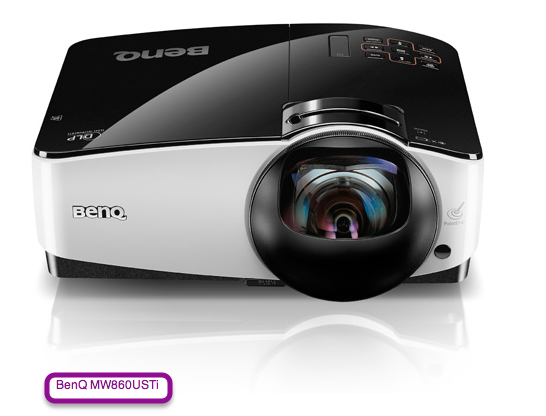 What about the interactivity?
You are right to ask. There is still one more major feature to touch on - that's the PointDraw capability. Get one of the MW860USTi's now and you'll be upgraded to PointDraw pens and the QDraw 2.0 Interactive Software.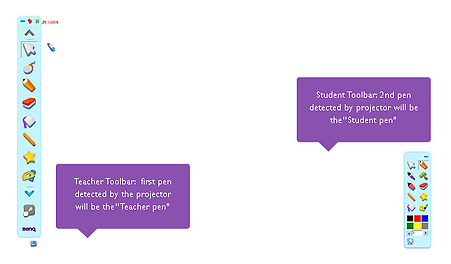 Designed to support the Dual Pen Mode, the QDraw 2.0 Interactive Software now features two toolbars. Paired with the first PointDraw pen detected, the teacher toolbar can be customized by each teacher using the "teacher pen". Paired with the second PointDraw pen detected, the student toolbar is placed down low within easy reach of students using the "student pen".
Get more details about the MW860USTi and compare it to other short throw DLP projectors for the classroom or conference room. Click the button to download the BenQ projector selection guide.