Sci-Fi Happens and Lasers Go to School
The idea of having a laser as a projector light source instead of a lamp still seems sort of sci-fi to me. Rather like something you expect to find in some advanced research lab or or the rebel alliance in a galaxy far, far away. I am still waiting on my light saber, but I don't have to wait anymore for a laser powered projector. Better still, you can get one too, right here on earth. They are bright, affordable and very effecient. There are lots of great uses for a laser based data projector - especially the classroom.
Projector for Classroom or Conference Room
I am specifically thinking of the BenQ LX60ST. The LX60ST is the first to ship with the BenQ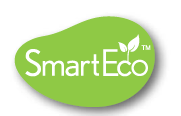 BlueCore light engine. The BlueCore light engine uses a laser diode instead of the conventional lamp. Lamp is projector speak for light bulb. An XGA resolution, DLP projector, it sports around 2000 lumens output from a mercury free, long life laser source. Bright. Crisp. High Contrast. Short Throw ratio. All the image quality elements you need. It has quick power on and a power savings mode. These items are part of the standard features that come with all of BenQ's SmartEco projectors.
You can get all the details on BenQ SmartEco Projectors here...
Techies like this new, Laser, DLP Projector too...
NCIX Tech Tips, a long running tech blog, has a very informative video on the LX60ST DLP Laser Projector. They also demonstrate the BenQ wireless USB adapter so you can connect the projector with a wireless data source - such as your phone.
Available from exclusively from online retailers Projector People & AVI-SPL during April. See more about the LX60ST with BlueCore laser light engine. BenQ LX60ST