We are excited about the fact that the BenQ XL2420T Gaming Monitor just received an Editor's Choice selection from PC Magazine.
The review cites that XL24020T "designed by gamers" gaming monitor is "a well-crafted,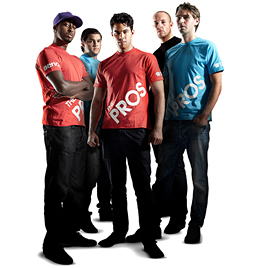 feature-rich 24-inch... offering nearly all of the bells and whistles that serious gamers crave. A speedy pixel response, a wealth of connectivity options, lots of customizable gaming modes, and a 120Hz refresh rate are only part of the deal; the TN+ panel delivers stunning colors and very dark blacks, and the panel can be adjusted to suit your ergonomic needs."
The XL24020T is tailored for games like CounterStrike and StarCraft II - delivering speed, color, high contrast and plenty of control over all the settings.
For a limited time, you can get one at a special price direct from BenQ
Check out the PC Mag Review here
Plus check out this video from CounterStrike legend HeatoN on the development and planning that went into the design of this "best in class" monitor...