Digital Projector Resources
If you have ever searched for any kind of digital projector on the internet, there is no doubt that Projector Central came up as one of the results as a place to go for answers. Reviews. Ratings. Technical Specification. The works. They've got everything and more about projectors.
They are considered an authority on the subject of projectors. Whether you are looking for conference room projectors, education projectors, home theater, pro-venue or even cinema projectors, Projector Central will provide insights. The website is one of the top 25,000 websites worldwide as ranked by Alexa – out of something like a quadrillion websites (that last number is just a guess).
So why are we, at BenQ, going on and on about this other website? It's because when a website that is dedicated to digital projection has one vendor of digital projectors make it's way on to multiple Top Ten Most Popular Projector lists, it is worth mentioning.
Most Popular Classroom Projectors
Take a look at Most Popular Classroom Projectors, for example. In their latest results, in the XGA resolution under $1000.00 and at least 2000 lumens, The BenQ MX613ST is ranked First - as in #1. Not bad! BenQ is also ranked 6th, 7th & 8th. Four out of the top Ten projectors in that class.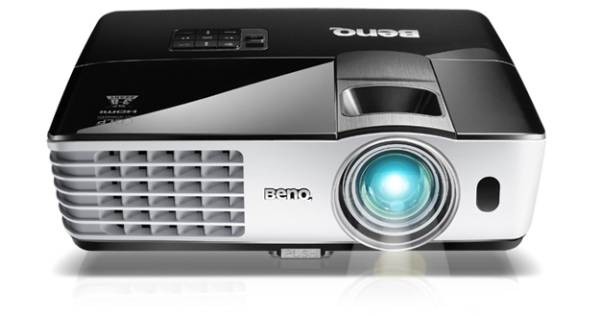 BenQ Model MX613ST
They have another list for projectors of WXGA resolution under $1500.00 and at least 2000 lumens. The BenQ MW516 is number 9 on that list.
But wait! There's more… A 3rd list is for SVGA resolution projectors under $700 and at least 2000 lumens. BenQ holds the TOP FOUR positions here plus 10th position. Here are the BenQ projectors that make that most popular list:
1) BenQ MS500
2) BenQ MS513
3) BenQ MS612ST
4) BenQ MS510
And 10) BenQ MS614
Another thing... several of these projectors are from our SmartEco Series.
Learn how you Can Get Better Image Quality and Save Energy with BenQ DLP Projectors
Here is the link to Projector Central if you want to check out the lists for yourself.