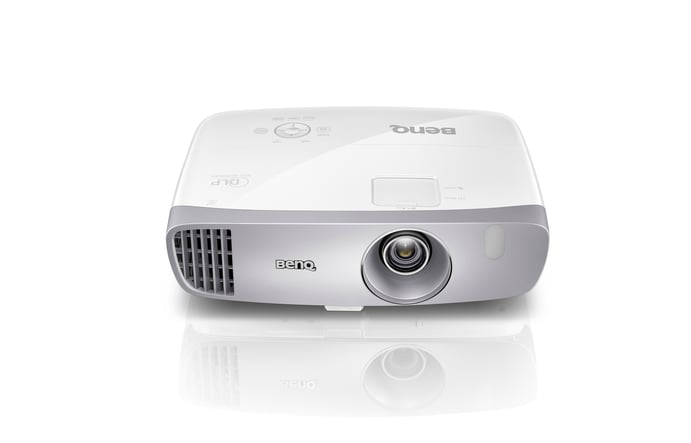 If you are in the market for a projector and have been considering the BenQ HT2050, then here is a helpful list of HT2050 reviews to aid you in the search for your next quality projector.
HT2050 Projector Reviews
The Verge Holiday Gift Guide 2016
While this is not technically a review, it is still worth mentioning that the HT2050 is the only projector on the Verge holiday gift guide. Just saying…
Amazon Darren
For the shoppers who love visuals, this review is for you. With a rating of 9.3 out of 10, Darren cites the picture quality, brightness, connectivity, quietness and little rainbow effect for scoring the HT2050. Darren also provides an excellent video review that he links to in his review.
Amazon Shopping Reviews
Rolling in with a 4.9 out of 5 stars, this review covers some of the essential features and specs such as contrast ratio, throw ratio, weight, size, lumens, lamp life, and lens shift.
Reference Home Theater
This review focuses on reviewing and testing the HT2050 value, visuals (tests conducted include watching various movies and sports), and bench test data.
Projector Central
Just in case you were stuck between the HT3050 and the HT2050, Projector Central has you covered! This 8 key differences between the two BenQ projectors is a high level overview, followed by an in-depth analysis of the different modes and features of the two projectors.
The Verge: Projector Setup Tips
Seeing as the HT2050 is designed to meet the needs of various users, this review captures a look at the HT2050 from the projector lover who is "low on cash but rich in space".
PC Mag
Mr. Stone gives the HT2050 a 3.5 out of 5 star rating citing the "combination of brightness, near-excellent image quality, and sound system" as the high points for the projector, while comparing it to other industry competitors.