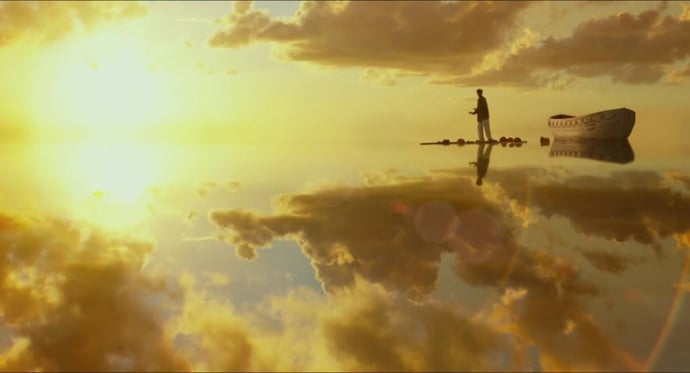 Are You Experiencing Home Cinema Entertainment as the Director Intended?
BenQ Corporation
If you own and operate a home cinema, you know that establishing and keeping up with it are no simple tasks. You have a lot of time and money invested into your home theater, and you've dedicated a number of resources to making sure it's properly maintained.

And let's not forget to mention the space it takes up in your family's house — an oasis of cinematic comfort, if you will. Or such is the intent.

Of course, the escape your home cinema provides from the crowded and busy world around you is worth the upkeep and expense. There's just no replacing the direct benefits of removing yourself from the hustle and bustle of daily life to watch a movie with your family or enjoy game day with a few friends.
But sometimes, you find yourself wondering: Am I getting the most out of my home cinema?
We'll even take it a step further and encourage you to ponder whether you're experiencing the films you watch exactly as the director originally intended.

Have you ever watched something in a friend's home cinema that just didn't seem quite right? Maybe the color was a bit off. Maybe low brightness made dark scenes difficult to see, or perhaps the resolution was a little pixelated or grainy. Maybe a distracting glare on the screen remained a dull but constant annoyance while you watched.

Any of these factors can seriously detract from the film and throw off your movie-watching experience, causing it to be less than exceptional.

Long story short, we don't have to tell you that not all home cinema equipment provides the same flawless experience. It's important to select the right equipment for your home so you and your family can view films as they're meant to be seen, without distracting limitations.
Building the best home cinema
Drop by later this week for an exploration of what factors you should be considering if you want your home cinema to deliver a true Hollywood experience.

Want to know more?

Click here to learn about cutting edge home cinema technology or better yet….

Experience the latest in home cinema technology; our HT8050 and HT9050 will be on display inside SnapAV's booth, #3415, at CEDIA San Diego, Sept 7th to the 9th.