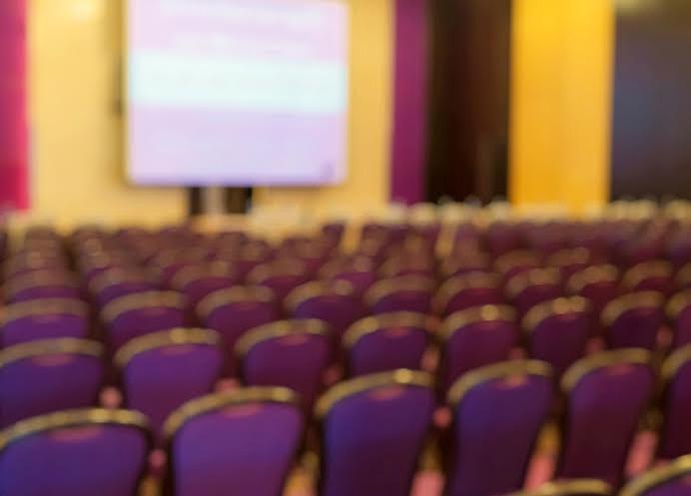 Are you delivering maximum reliability in your large venue?
BenQ Corporation
Your presentation is ready to go. You feel entirely prepared to walk into the venue you're about to take on — whether it's a packed university lecture hall, a busy conference center or an auditorium overflowing with guests.

But is your technology on that same level of readiness?

In a professional setting, reliability is key. Poor reliability can cause a series of issues, which lead to upset presenters and guests alike.
Time Delays
Keeping things running on schedule is vital, especially when you have a large number of attendees with busy schedules and impatient mindsets. After factoring in the time of both the high powered presenter and executive guests, the cost of even a 30-minute delay can quickly soar to be tens of thousands of dollars.
Risk to Your Reputation
Nobody wants to be "that guy" who holds everyone up due to poor technology. Not only is it stressful for you, but it also wastes everyone's time in attendance. Everybody will remember you and your organization, but for all the wrong reasons. Don't hurt your chances of gaining future business because your projector wouldn't turn on.
Overall Organization
Other areas of your venue will end up being neglected if your maintenance staff has to run around in response to unplanned emergencies. Routine tasks like taking care of pests, checking locks and performing safety inspections, repairing or replacing windows and doors and keeping the venue clean should never have to fall by the wayside.

Any successful large venue knows reliability is a cornerstone of prosperity. Keep current users of your venue happy, ensure your chance to secure future business and uphold a balanced maintenance program.

Work with experts in each field — safety, security, construction, display technology — to make it happen. Check back next week for tips on how to deliver reliability in your large venue.