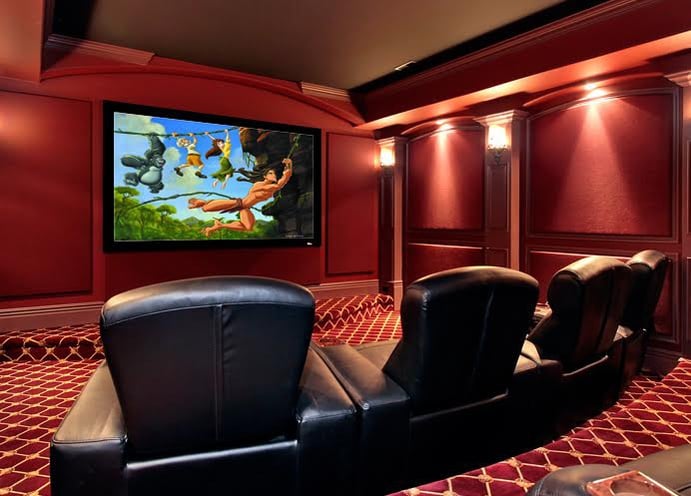 Are You Choosing the Right Projector for Your Home Cinema?
BenQ Corporation
Your home is unique to your and your family's tastes. There's no such thing as a "cookie cutter" household. That's why, when you dedicate yourself to having a home cinema, there are a lot of factors that become important to take into consideration.
Lens Shift Technology
Install your projector wherever you desire in your uniquely-built home cinema room with horizontal and vertical lens shift. Gone are the days of dealing with the nuisance of working around custom architectural aspects like beams, columns and piping. By adjusting to different angles, this technology allows you to mount your projector slightly off-center in the room without warping the projected image or sacrificing quality. Installations just got a lot less tricky.
Zoom Ratio
You can have the flexibility to position your projector as close or far away from the screen as you need with the right zoom ratio. Not every projector has dynamic zoom capabilities, but the ones that do will allow you to achieve the screen size you need from any number of places in the room. A powerful ratio of 1.2 or higher will facilitate the installation process tenfold.
Temperature Maintenance and Ventilation
Any professional-grade projector meant for a home cinema is going to need appropriate cooling and ventilation; these premium electronics generate a lot of heat. But vents located on the side or back of the projector quickly rule out installation in a corner or against a wall. You need a projector with a thoughtfully-located ventilation system on the front, which allows for necessary airflow while guaranteeing safe and subtle positioning within a wall inset, inside a cabinet or on the ceiling.

It's imperative to the integrity of your cinema that you talk to a professional integrator and insist on a projector designed for dedicated home cinema.